Get Book Week ready with Zoë Foster Blake
Whoosh! Weeeee! Zoom around school saving people from bullies and other trouble with our smelly friends, Fart and Burp. Wear all-brown or all-purple and put on a blue or red cape! Go all out by making something puffy, or putting a face on it, like these legends featured on Zoë Foster Blake's Instagram.
Buy the book: Fart and Burp are Superstinkers by Zoë Foster Blake and Adam Nickel
---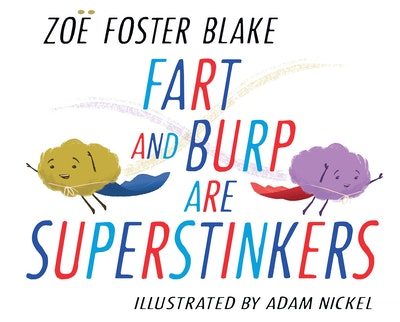 Zoë Foster Blake's beloved character Fart is back. Together with his new friend Burp, they're off on an adventure to use their bad pongs for good! Move over Superman and Wonder Woman, here come the Superstinkers!
Buy now
Buy now
---