Bestselling author Elliot Perlman shares the inspiration behind his second children's book, Catvinkle and the Missing Tulips.
My primary aim with the first Catvinkle book, The Adventures of Catvinkle, was to make children and their parents laugh. But I was also dealing gently with issues of racism and xenophobia, social inclusion, broadly what one might call 'justice', and the need, generally, to be morally brave against a prevailing tide of bigotry and bullying. So, at least thematically, there's a connection between my books for adults and the Catvinkle books.
Given everything that was going on in the world two years ago when The Adventures of Catvinkle came out, and perhaps even more so today when Catvinkle and the Missing Tulips is published, it seemed (and seems) particularly important and even urgent to make sure we're sending these kind of messages to children; not to be afraid of difference, to put yourself in someone else's shoes (or fur), to beware of conspiracy theories and fake news designed to hurt people (or animals), and to care for the vulnerable, and to seek, defend and test for objective truth.
As a writer, I had already had a great deal of personal pleasure being in the world of Catvinkle's Amsterdam with the characters' whimsy and silliness combining with their care for each other. And ever since The Adventures of Catvinkle came out I would read things, hear things, or just think of things, as I went about my day, that I thought would, albeit with some tweaking perhaps, fit well into Catvinkle's world. My children allowed me to 'road-test' some new characters through what they have taken to calling 'pretend stories'. When it's my turn to read to them at night they insist on an additional story; a 'pretend story' being an impromptu story that I'm to make up for them and recite on one of their beds, live, in the dark at bedtime. (There's got to be some advantage to having a writer for a dad!) This was, for example, how the characters, Grisha and Shivka, the Russian bears, were born.
Additionally there was the response to the book from the readers of The Adventures of Catvinkle, that is, from other people's children. I wasn't prepared for how this would affect me. I had letters from children from different parts of the country, including places I had never been, replete with their own illustrations of the characters, telling me how much they enjoyed the book, which characters they liked the most, and which parts they found especially funny. On school visits I was overwhelmed by the number of kids who had taken the characters and the story to heart. In their own words, in addition to finding it funny, they seemed to be responding to the emotional complexities of the characters – bearing out my suspicion that they already knew (or were starting to know) that the world was not black and white and they were grateful for the nuances in Catvinkle's world. It was as though they were thirsty and hadn't known what would quench their thirst until a drink was placed before them. I wanted to give the kids who had loved those characters and that world a new story set in the same place with the same characters and maybe even some new ones as well. These kids seemed to want to know what happened next. This was a new experience for me. It was compelling.
One weekend I took my then three-year-old son to a birthday party of a new kinder friend. We had only recently arrived and were just settling in when I saw the eight-year-old sister of the birthday boy next to their crouching mother. The mother and the eight-year-old little girl were pointing in our direction but, since we didn't really know them, my son and I just assumed they were pointing at someone behind us. But suddenly the eight-year-old girl rushed at us like a charging animal, so quickly it was almost frightening. She stopped at us and asked, without hello or any kind of introduction, 'Did you write Catvinkle?' 'Yes,' I admitted, unsure what was coming next. 'Cool!' she said, laying out one palm for a high five. 'When's the next one?' Nothing like this had ever happened to me before.
So, with all of this, when it became clear that Puffin would welcome another Catvinkle book and the incredibly talented Laura Stitzel was willing to illustrate a second one, I already had some new characters ready as well as the beginnings of a plot. The world was screaming at me, telling me the themes that characters and the story needed to address – fairness, justice, anti-bullying, caring for the environment, anti-discrimination, caring for the vulnerable, caring for strangers, pro-science, pro-vaccine messages, the need to recognise the behavioural effects of greed, the pernicious nature of conspiracy theories, truth versus fake news, and, especially, the life-saving importance of empathy. All of it had to be gripping and, most important of all, it absolutely had to be funny.
By re-entering Catvinkle's world, would it be possible to write a story for children that adults could also enjoy, a story that was funny, engaging to the point of being gripping, psychologically nuanced – as children start to recognise how the real world is – a story set in a world of fantasy but in a place kids could find on a map and even visit, a story where moral issues animate the characters and syncopate the plot? This was the challenge I set myself. With newspaper headlines growing louder every day, it felt like there was no time to lose. This is how I came to write Catvinkle and the Missing Tulips.
© Elliot Perlman 2020
---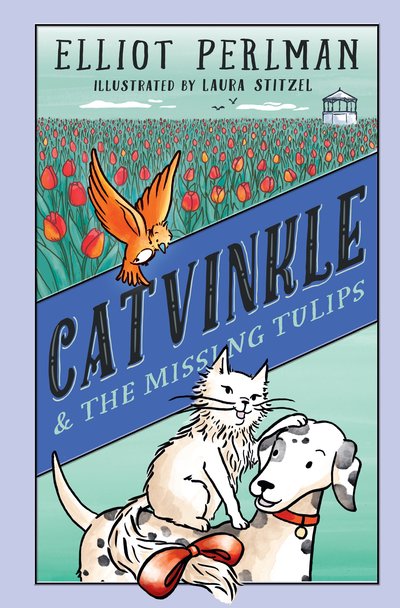 Award-winning novelist Elliot Perlman's second book of Catvinkle's adventures is another wise, wonderful and warm-hearted tale.
Buy now
Buy now
---
---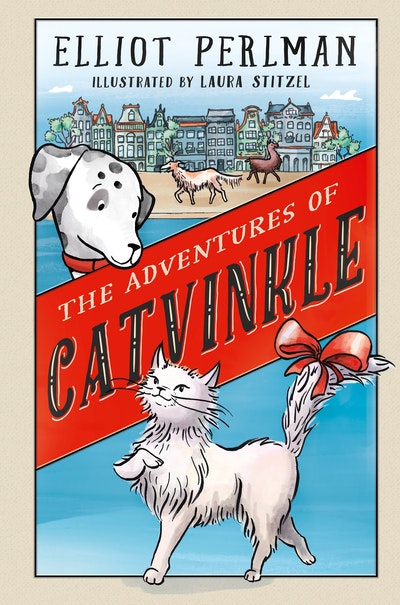 Elliot Perlman's first book for children is a tail-spin of a tale that will have you howling with laughter!
Buy now
Buy now
---