Even if 'Zen' is unattainable right now, you can still strive for 'Zen(ish)'.
'Zen': not really a word that springs to mind for most parents. But 'Zen(ish)' is something most parents would identify with or, at least, aspire to. In Zen Mamas, Teresa Palmer and Sarah Wright Olsen offer tips and advice for pregnancy, birth and beyond, to help bring you closer to a Zen(ish) state.
'So, what's our reality as "Zen mamas" – and how Zen is it really?' they write in the book's introduction. 'Well, a lot of the time it's messy homes, frazzled parents, crazy kids, dirty nappies, fighting siblings, piles of washing, rubbish-filled cars, late school drop-offs, forgotten everythings, last-minute homework, TV binges, plastic toys, tantrums, all the ice-creams one can possibly find and the array of other chaos and corner-cutting that comes with having kids. Phew!
'But then, on the flip side, there's also sleeping babies, blissful breastfeeding, lazy beach days, camping adventures, giggle fits, nature play, homemade food, meditation, kids' yoga and happy, loving, card-making, conscious-minded children. With peaceful mamas, happy papas and those pinch-me-I'm-dreaming moments.'
Even if everyday motherhood doesn't exist in the highlights reel of your life, finding a fleeting semblance of calm, acceptance and presence among the inevitable pandemonium is worth striving for. If all else is failing, in the passage below the Zen mamas offer some tips for stealing a few precious moments for yourself.
Self-care is a very buzzy term at the moment, and for good reason. Psychologists tell us that 'me time' helps boost our concentration, regulates our emotions, aids in problem solving, reboots our brains and helps to lower stress. A new baby can feel all-consuming, especially as it's such a round-the-clock experience. It can be good to remind yourself that you existed as an individual long before your baby did – and you do still have that identity. We often get so tied into our new role as parents that we lose sight of all the things that make us unique. Giving yourself a little individualised attention will make it easier to connect back into yourself!
Remember, to be the best mum and person you can be, both for yourself and that new little ball of cuteness, you're going to need time out on a regular basis. This motherhood business is a marathon, not a sprint!
When you have one hour to spare:
Take a yin yoga class

Soak in a bath (use those bath salts you were given at your baby shower!)

Listen to your favourite podcast

Go have a cup of coffee with a friend

Take a leisurely stroll and listen to music

Take yourself out for a kid-free lunch

Spend time at the gym

Get a massage

Have a facial

Go shopping

Read a book

Netflix and chill

Bake some sugary desserts for later consumption!
When you have twenty minutes to spare:
Take a drive and listen to your favourite music

Take a walk around the block

Immerse yourself in nature with a walk down a leafy street or at a nearby park

Get a mani or a pedi

FaceTime a friend

Peruse a favourite blog

Do a guided meditation (try an app like Insight Timer)

Watch some postpartum vlogs (you can find some of ours on yourzenmama.com!)

Write in a journal – it's always so helpful to get your thoughts out on paper

Drink a glass of wine or a relaxing cup of tea in a cosy spot
---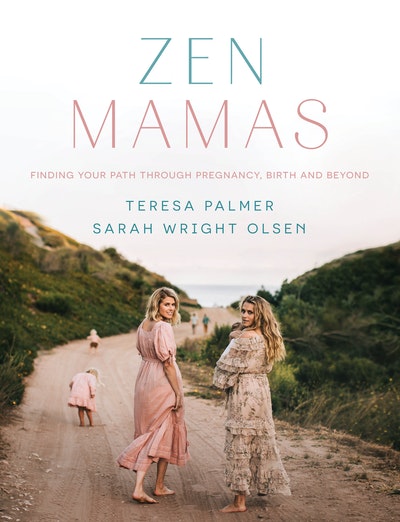 The founders of the popular blog Your Zen Mama share their experiences and tips on becoming a mother – while trying to stay Zen! – in this practical and beautiful book.
Buy now
Buy now
---