Ceridwen Dovey tackles 'real work envy' by tuning in to the fascinating vocational pathways of others.
In Inner Worlds Outer Spaces, Ceridwen Dovey has compiled intimate portraits of people who are doing fascinating things in the world around us. From space lawyers to bibliotherapists, euthanasia activists to solar power visionaries, the profiles are a celebration of the extraordinary and meaningful work done by those on paths less travelled.
'Many of the people you're about to meet have fairly niche or unusual interests in their working lives, but what they have in common is that they all, in one way or another, are gentle renegades,' Dovey writes in the book's introduction. 'They're pushing back against pre­conceived notions, false assumptions and stifling expectations, and they're forging their own paths.'
In the creation of these profiles, Dovey discovered her own passion of flexing outwards and tuning in to 'eavesdrop on the working lives of others'.
To whet your appetite, and by way of demonstration of Dovey's inquisitive, thoughtful approach to the diverse subject matter, here we've compiled three opening sections of profiles gathered within Inner Worlds Outer Spaces. Click through on the final excerpt to read the entire profile of environmental researcher Dana Cordell.
Power Switch
Bill McKibben, climate change activist
If you're reading this with your bicycle parked beside you, a KeepCup of fair-trade coffee in your hand, I come bearing bad news. Bill McKibben – the American author and environmentalist, a man who has spent the past three decades thinking about how best to tackle global warming – says that individual lifestyle choices will not save the world from catastrophic climate change.
'Given a hundred years, you could conceivably change lifestyles enough to matter – but time is precisely what we lack,' McKibben wrote in his now landmark 2012 Rolling Stone article, 'Global Warming's Terrifying New Math'.
According to McKibben, we're not in an argument about climate change anymore, 'we're in a fight, the great fight of our time,' and the only way to win it is to take up the mantle of old-fashioned popular political protest. The more people at climate rallies, the more mass protests against mega-coalmine develop­ments, the more calls and letters to MPs, the better. For he believes this is the best method we have to keep 'most of the carbon the fossil fuel industry [still] wants to burn safely in the soil'.
If the fossil fuel industry can be held off a little longer from digging up, drilling for or fracking any more fossil fuel reserves, McKibben hopes that – in the interim – it will become economically unfeasible for them to exploit those reserves. It's all about buying the planet time...
The Mapping of Massacres
Lyndall Ryan, historian, and Judy Watson, artist
From New York to Cape Town to Sydney, the bronze body doubles of the white men of empire – Columbus, Rhodes, Cook – have lately been pelted with faeces, sprayed with graffiti, had their hands painted red. Some have been toppled. The fate of these statues – and those representing white men of a different era, in Charlottesville and elsewhere – has ignited debate about the political act of publicly memorialising historical figures responsible for atrocities. But when the statues come down, how might the atrocities themselves be publicly commemorated, rather than repressed?
In the course of her long career, the Australian historian Lyndall Ryan has thought about little else. In the late nineties and early 2000s, Ryan found herself on the front lines of what came to be known as the History Wars: skirmishes fought with words, source by disputed source, often in the national media. At stake was whether the evidence existed to prove – as Ryan and others had argued, and conservative historians and politicians refused to accept – that Indigenous Australians had been massacred in enormous numbers during colonisation, from late in the eighteenth century to the middle of the twentieth. Even among those who grudgingly accepted that there had been widespread killings, there were still bitter, and, in some cases, ongoing, fights over the exact number of Indigenous people killed, the strength of their resistance to British settlement, and the reliability of oral versus written history. A truce has never been reached in what the Indigenous writer Alexis Wright calls Australia's entrenched 'storytelling war'. (In October [2017], Prime Minister Malcolm Turnbull rejected the core recommendations of the government-appointed Referendum Council, which, after six months of deliberative dialogue across Aboriginal and Torres Strait Islander communi­ties, had called for establishing an Indigenous voice to Parliament, and a process of 'truth-telling about our history'.)
In 2005, in the midst of the public disputes over Australia's history, Ryan came across the work of the French sociologist Jacques Sémelin. After the Srebrenica massacre, in 1995, there was renewed interest from European scholars in understanding massacre as a phenomenon. Sémelin defined a massacre as the indiscriminate killing of innocent, unarmed people over a limited period of time, and he characterised massacres as being carefully planned – i.e., not done in the heat of the moment or the fog of war – and deliberately shrouded in secrecy through the system­atic disposal of bodies and the intimidation of witnesses. Sémelin's typology prompted Ryan to reconsider her own earlier scholarship on the Tasmanian War, which was waged between British colonists and Aboriginal people early in the nineteenth century. This time, Ryan concluded that there were not four massacres of Indigenous people but, in fact, more than forty...
Urine Blindness
Dana Cordell, environmental researcher and urine-diverting toilet advocate
Dana Cordell recently told me an anecdote about an eco-village in Sweden with urine-diverting composting toilets. The kids who live there have to attend a nearby school with regular flush toilets, which they thought were weird, so at first they held on all day until they got home. 'So much of our response to toilets goes back to what we were taught when we were young,' she says. 'In con­temporary Australian culture, our approach to toilets is "flush and forget". But I prefer toilet models where the user is slightly confronted by what they've produced, and given a chance to take responsibility for it.'
Her colleagues Dena Fam, Cynthia Mitchell and Kumi Abeysuriya at the Institute for Sustainable Futures at the University of Technology Sydney, have been trialling urine-diverting toilets on campus for a while. Nicknamed the 'funny dunny', the toilet bowl is divided, and there are posters on the wall showing how to use it: sit back a little further, don't put paper in the front wee section, flush as normal if you've done a poo in the back. The how-to diagram uses images of Kenny Smyth, 'The Dalai Lama of Waste Management', from the 2006 mockumentary Kenny. On the stall door is a diagram of the global phosphorus cycle, which I studied every time I used the toilet while I was working there. It explained that we depend on phosphate fertilis­ers to boost crop yields for global food production, and Dana and her colleagues' estimates have us reaching peak phosphorus within twenty to fifty years, yet we wantonly pee out phosphorus, wasting a precious resource.
I found it exhilarating to wee in that toilet, contributing in a tiny way to solving a huge problem. Dana calls this 'changing the world one pee at a time'. It lifted my mood to think my urine would be added to the collection to be trialled as agricultural fertiliser. I still feel a bit sad when I flush away my phosphorus-loaded urine now, in an ordinary old toilet. All this just proves Dana's point that toilet design and interface can radically change how we think about waste of all kinds...
Read the full profile here. 
---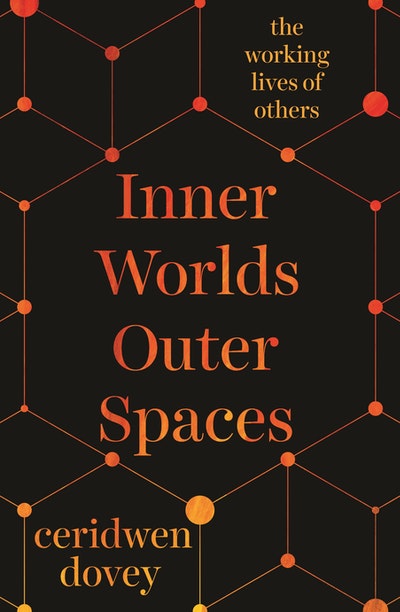 Intimate portraits of people who love what they do
Buy now
Buy now
---