The bestselling author takes us through building a makeup capsule collection in her new book In Your Face.
Bernadette Fisers's beauty career began at the age of ten, doing her mum's makeup. She worked her way up, from setting her neighbour's purple hair to travelling all over the world working on many famous faces, runway shows, and shoots for international magazines and beauty advertising campaigns.
As one of Australia's foremost fashion makeup artists and hairstylists Bern has the insider beauty knowledge so you can look a million dollars without spending a fortune. In this passage from her book In Your Face she details how to create a makeup capsule collection.
Capsule makeup
I've looked in many, many makeup bags over the years. Small ones, heavy ones, a variety of shapes and colours from plastic shopping bags to expensive designer cases. The makeup bags of people who are meticulously neat with their products and girls who ain't got time for that tidy shit and are just-chuck-everything-in-and-hope-for-the-best sorts. I've learned that it doesn't matter what type of makeup bag you have, it's all about what's in it. Some wealthy women are embarrassed to show me cheaper products because they think I expect to see all premium brands, but you know by now that's dead wrong – I think it's smart not to be blinded by the bullshit.
A really fun part of my job is being hired by the heads of billion-dollar companies to revamp their look or teach them how to do great makeup so they can look their best for media and presentations. This often comes after I've worked on someone a few times and she's clicked that she wants to look that good 24/7. I love sharing my expertise with these super-smart, busy women and what has become abundantly clear to me is that often women have lots of useless, expensive products in their makeup bags that they don't need, don't know how to use and as a result are simply taking up valuable space. I love helping them build a useful, streamlined collection of products that they know how to apply in a way that makes them feel polished and confident, and so I thought I'd share that knowledge with you too.
Here, I've put together 'Bern's makeup capsule collection' – sounds like a bad '80s clothing line, doesn't it?! Consisting of fewer than twenty products, this is what I consider to be a hardworking, minimalistic collection that will suit pretty much anyone – a busy mum, a high-flying exec, a university student or even a struggling artist. Every one of these products is a must-have in my book and, together, they should get you through any situation or event from work to a swanky ball to a get-away-from-the-kids date night. This shoe fits every Cinderella, no matter the occasion!
It's totally up to you how much you spend. If you're buying masstige*, you should be able to pick all of this up for less than AU$200 – a little more if you're tempted by some of the beautiful premium packaging! Sometimes nice packaging is well... nice. If you are buying everything premium, it will cost closer to AU$1000. If you're like me and like a touch of both, then I'd budget around $500.
Bern's makeup capsule collection
1 × sunscreen (I'm adding this so you don't forget it)

1 × primer (optional)

1 × base foundation or BB/CC cream

1 × concealer palette

1 × translucent powder

1 × eyebrow pencil or wand – with spoolie on the end

1 × nude eyeshadow palette (mix of matt and sparkly, with dark and light shades)

2 × eyeliner pencil (black and brown) – or make one of them liquid instead if you like

1 × mascara (double-ended brush, thanks)

2 × blush – one pinky toned and one peach toned

1 × bronzer (optional)

4 × lip colour (two nudes, one statement colour and one stain)

1 × liquid or powder highlighter (optional)

If you've got any dollars left, then add a totally cute bag to throw it all in!
*Masstige = a combo of two words: mass + prestige. Prestige for the masses.
---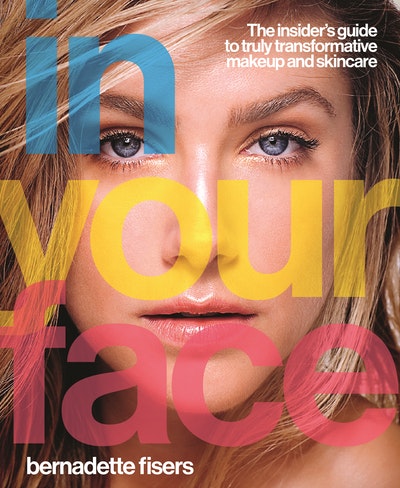 An industry insider has rewritten the rule book for beauty, and this is it – with no-nonsense advice, affordable inspiration and refreshing honesty on every page.
Buy now
Buy now
---