From Everything Happens for a Riesling, Grace De Morgan introduces a wine-derful red.
SANGIOVESE
• Adaptable grape with mutations across Italy
• Savoury red with flavours ranging from earthy to fruity
• High in acidity, high in tannin

Sangiovese is the hot itinerant farmhand of the wine world. You know the type – dark curly hair, shirt sticking to his sweaty, sun-kissed chest, bronzed biceps that can make you lose track of… lose track of…
 
Sorry, what?
Sangiovese! Sangiovese. Hi.
 
From central Italy, this shirtless wonder is adaptable to most environments, with flavours varying from very fruit-forward to earthy. When he's carefully cultivated and given some boundaries, rustic Sangiovese can show you the best of Tuscany. Try the Chianti Classico from the cooler hills of central Tuscany or Brunello di Montalcino from the warmer south (if you're feeling fancy). If you're looking for him in Oz – which can be tricky as he doesn't tend to travel outside of Italy – search him out in Mediterranean climates like South Australia. McLaren Vale and Barossa Valley are your safest bet. Heathcote in Victoria is also worth a look. In NZ, he's at his most developed in warmer regions like Auckland and Hawke's Bay. The perfect varietal to take a tumble in the hay with.
 
Fave meal: A long lunch starring his homemade pasta with Puttanesca sauce.
Fave outfit: His birthday suit.
Fave song: The sound of your racing heart.
---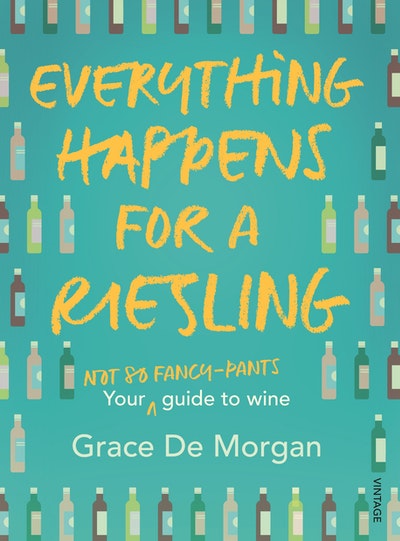 Your not so fancy-pants guide to wine.The ultimate book for winos who don't take themselves too seriously, but do seriously love their wine.
Buy now
Buy now
---