Steph Adams and Samantha Brett share their tips on preparing for a job interview.
Know your company
Knowing everything about where you are applying to work will instantly put you at the top of the pile. Research their latest projects, company goals, staff structure and company motto.
 
Be the part
One Game Changing woman told us she always carries a copy of the Washington Post newspaper with her on the day of her job interview. That way, not only is she up to speed on current events, but it is a great conversation starter, an excellent way to show she isn't just about appearances, and a tell-tale sign that she is all about business.
 
Look the part
You'd be surprised how many people actually forget to change outfits for a job interview! Unless you're going for a job at an activewear store, dress to impress. Keep your hemlines long, makeup clean and fresh, shirts ironed and immaculate, and add a funky accessory if you're going for a job at a fashion label. Same with hair and nails – clean, neat, fresh and polished.
 
Bring your resume and have it ready
There is nothing worse than rummaging through your oversized, over-packed handbag while an executive is watching you get redder and redder in the face. Have everything you need ready to go. If you have a portfolio, carry it in your hand. If you have a video, have your memory stick connected to your keyring so you can simply whack it into your interviewer's computer. And make sure it works!
 
Don't be afraid to ask questions
The more you know about the company, the more intelligent a question you can ask. You only need one or two to show your interviewer that you're genuinely interested in working for the company and getting to know more about it. Steer away from questions about lunch breaks or discounts! Instead, ask something about what they're looking for in a candidate or where they see room for growth in the company.
 
Follow up
Send a follow-up email after your interview letting the interviewer know it was lovely to meet them and you look forward to hearing back. Be patient when waiting for a response. And don't put all your eggs into one basket. Keep applying for other positions – and keep your options open and varied.
---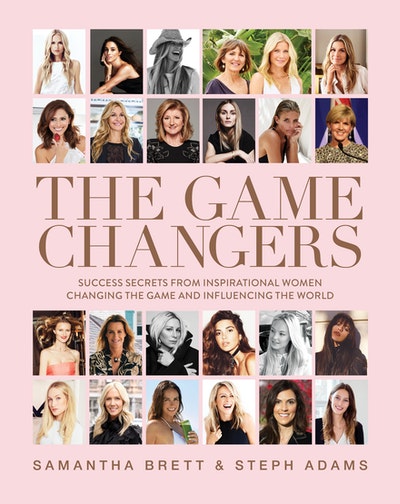 The world's most successful women, including Arianna Huffington, Gwyneth Paltrow and Elle Macpherson, tell you how to become a fearless, fabulous girl boss.
Buy now
Buy now
---