Download free mindfulness worksheets for kids.
On his first day of school, Sonny has butterflies. He wants to wear his tutu so he feels super again, but nothing quite goes to plan. Will Sonny face his feelings and discover what really makes him super?
From the founders of Australia's leading mindfulness organisation, Smiling Mind, comes a new picture book celebrating identity and acceptance. In Smiling Mind 2: Super-Me, Sonny's tutu is his 'special thing', ie. the item that he loves the most and makes him feel happiest when interacting with it. Every child has one – what was yours?
Download this free activity pack to accompany the picture book with a writing activity and colouring pages by illustrator Annie White. Perfect for the classroom or a rainy day at home!
DOWNLOAD SMILING MIND 2: SUPER-ME ACTIVITY PACK [PDF]
Looking for more mindfulness activities? Check out the Smiling Mind 1: The Thank-you Present activity pack on gratitude.
---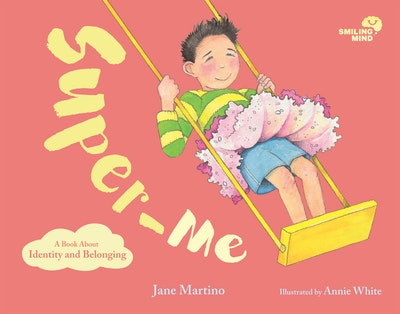 The second picture book in a new series developed with leading Australian mindfulness organisation, Smiling Mind.
Buy now
Buy now
---