Celebrate 40 years of Spot with these fun activity packs.
Can you believe that our loveable puppy Spot turns 40 this year?
Download these activities to party with Spot at home! You'll find a hide and seek game, spot the difference, colouring in sheets, dot-to-dot puzzles and more.
DOWNLOAD SPOT'S HIDE AND SEEK ACTIVITY PACK [PDF]
DOWNLOAD SPOT'S 40TH BIRTHDAY ACTIVITY PACK [PDF]
See our wonderful friend Kathy Lette, author of the hilarious new adults title HRT: Husband Replacement Therapy read the classic children's book, Where's Spot?
Spot books are perfect for babies and toddlers. Find a copy of the Where's Spot? 40th Anniversary Edition in your local bookstore.
---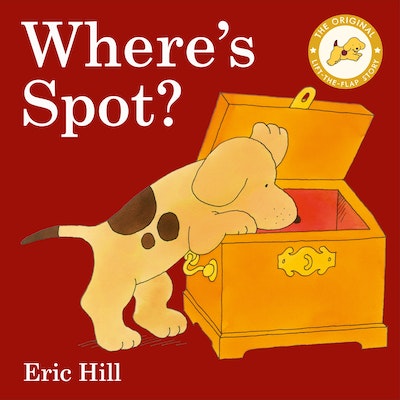 A special 40th anniversary edition of the very first lift-the-flap book featuring everyone's favourite puppy - the lovable Spot.
Buy now
Buy now
---