Host a LLAMAZING book party with these llama crafts!
Hold on to your hooves, the League of Llamas are here!
The League of Llamas (LOL) are a group of secret llama agents and they're on a mission to save the world – if only Agent 0011 Phillipe Llamar could stop looking in the mirror at his luxurious fringe and Agent 0013 Lloyd Llamanator could resist the temptation to eat everything in his path! There's also the thieving General Bottomburp to contend with and a mysterious lady llama in red.

Can Phillipe and Lloyd foil the evil plans of Bottomburp and his badger henchmen? The fate of the Llama Republic's most prized relic, the Golden Llama, depends on it!
In this party pack you'll find colouring in, bunting, a maze, a secret agent code name generator and masks to help you go undercover, as well as a drawing competition with great prizes.
Download the League of Llamas Party Pack [PDF]
Collect the whole series:
League of Llamas 1: The Golden Llama
League of Llamas 2: Llama Impossible
League of Llamas 3: Undercover Llamas
League of Llamas 4: Rogue Llama
League of Llamas Book Trailer:
If you have read and enjoyed League of Llamas, take a moment to rate and review the books on Goodreads. #leagueofllamas
---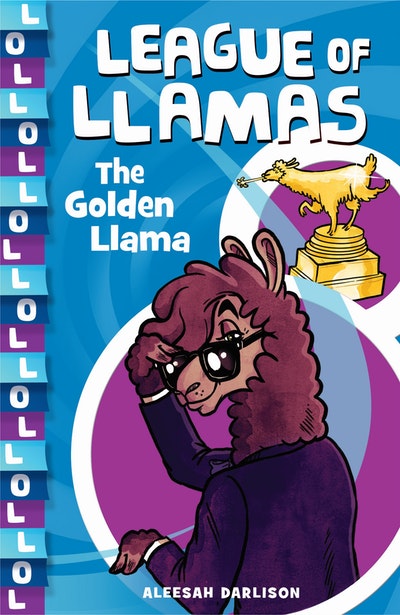 Forget finding the elusive Fortnite llama or taming your Minecraft llama – 2020 is the year of the League of Llamas!
Buy now
Buy now
---