Match your sign to a compatible (if most likely unavailable) literary crush.
In Minnie Darke's laugh-out-loud romance, Star Crossed, a young journalist nudges her own destiny by tampering with her magazine's horoscopes to win a friend's heart. Now, we know you'd never contemplate such a devious act in the name of love, would you? But, just for fun, you might want to take a look at our literary match-ups to discover an author dream-crush. Don't blush.
Aries: best match Aquarius
Sparks fly between these two adventurous firebrands. Which of these authors awakens your ram within?
Charles Dickens
Virginia Woolf
Lewis Carroll
Rosemary Wells
Ransom Riggs
Jules Verne
Toni Morrison
John Grisham
Banjo Paterson
Malorie Blackman
Taurus: best match Cancer
Power couples form between these two deep-thinking signs. Which of these authors stirs your inner-beast?
R.J. Palacio
Ernest Hemmingway
S.E. Hinton
E.B. White
Patricia Polacco
Eric Carle
George Orwell
Marie Lu
Katherine Applegate
Gemini: best match Leo
Open-mindedness versus creativity in high-spirited meetings of minds. Which of these authors gets your glyph* a-twitching?
Beatrix Potter
Herman Melville
James Baldwin
Zoe Foster-Blake
H.P. Lovecraft
Emily Bronte
Joan London
Isabel Allende
Danielle Steel
*Minds out of the gutter, please. A 'glyph' is the symbol used to depict the Gemini twins.
Cancer: best match Pisces
Plain sailing as the coolest of the water signs converge. Which of these authors gets your legs a-scuttling?
Jeff Kinney
Dr Seuss
Mem Fox
John Steinbeck
Sonya Hartnett
Marissa Meyer
E.L. James
Amy Tan
Yuval Noah Harari
Gabriel Garcia Marquez
Leo: best match Sagittarius
Things get fiery in a passionate meeting of minds. Which of these authors gets you roaring at sunset?
Rachael Treasure
Mark Twain
C.S. Lewis
Jane Austen
James Dashner
Emily Dickinson
Sophie Kinsella
Louisa May Alcott
Nostradamus
Yotam Ottolenghi
Virgo: best match Taurus
Prepare for the long-haul with these two hard-working, devoted signs. Which of these authors makes you blush?
William Shakespeare
Peter Carey
Harper Lee
Barbara Park
Paul Jennings
Charlotte Bronte
John Boyne
Terry Pratchett
Jennifer Niven
J.M. Barrie
Libra: best match Gemini
A mutual thirst for knowledge drives deep intellectual connections. Which of these authors tips your scales?
Rick Riordan
Anne Frank
Robert Munsch
Walt Whitman
Arthur Conan Doyle
Kate Forsyth
Ian Fleming
Minnie Darke
Isobelle Carmody
Colleen McCullough
Scorpio: best match Capricorn
Walls come down when the irrepressible force meets the immovable object. Which of these authors lets you drop your guard?
Edgar Allen Poe
Patricia Highsmith
Morris Gleitzman
Elizabeth Strout
A.A. Milne
Michelle Obama
J.D. Salinger
Sarah Vowell
Mary Higgins Clark
Haruki Murakami
Sagittarius: best match Aries
Enthusiasm knows no bounds when these two dynamic signs collide. Which of these authors tweaks your bowstrings?
Maya Angelou
James Patterson
Judy Nunn
Graeme Base
Tennessee Williams
Melina Marchetta
Kathy Acker
Anthony Horowitz
Eudora Welty
Tom Clancy
Capricorn: best match Virgo
A balanced match based on shared values and mutual respect. Which of these authors floats your goat?
Roald Dahl
Agatha Christie
John Green
Andy Griffiths
Mary Shelley
Julia Donaldson
Ken Kesey
Ruth Park
Thea Astley
H.G. Wells
Aquarius: best match Libra
It's the stuff of dreams when these two free-spirited signs combine. Which of these authors do you feel in your waters?
Oscar Wilde
Laura Esquival
F. Scott Fitzgerald
Hannah Arendt
Arthur Miller
Miles Franklin
Marie Condo
Truman Capote
Nora Roberts
Tom Keneally
Pisces: best match Scorpio
No physical or emotional stone will be left unturned with this inquisitive combination. Which of these authors ruffles your scales?
Helen Garner
Neil Gaiman
Joan Lindsay
Bram Stoker
Margaret Atwood
Robert Louis Stevenson
John Cleese
Zadie Smith
Kurt Vonnegut
Alison Lester
---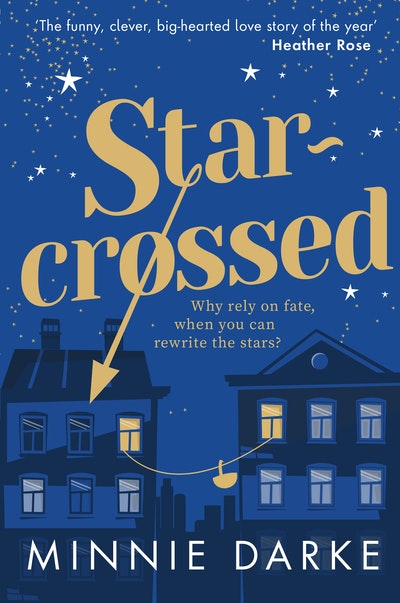 Marian Keyes meets Love Actually in this fresh, funny and gloriously romantic Australian novel that has sold all around the world.
Buy now
Buy now
---