These creative margarita recipes from Let's Get Tropical put a delicious twist on a refreshing classic. 
Classic Margarita
Before you reinvent the wheel, you have to enjoy the original!
For a refreshing margarita the classic way, pour 60ml white tequlia, 20ml Cointreau, and 20ml lime juice into a shaker. Fill the shaker with ice, shake hard, then strain into a chilled margarita glass. Garnish with a lime wedge and enjoy. 

Orchidea Margarita
The sweet agave syrup in this reinvention recipe balances the citrus flavors. Add all the ingredients to a brandy balloon or wide rocks glass filled with crushed ice. Swizzle, and top with more crushed ice. Garnish with an orchid and a mint sprig. 
Tequila on the Beach
Enjoy this summery, fruity variation on the classic margarita. Blend all the ingredients with a scoop of crushed ice. Pour into a chilled margarita glass and garnish with a lime wedge.
Pink Merry Margarita 
Here, grenadine and cherries turn a classic pink. Muddle the pineapple ring in the bottom of a shaker. Add the remaining ingredients, fill the shaker with ice, and shake hard. Strain into a chilled martini glass and garnish with a small pineapple wedge.
For more delicious drinks recipes, discover Let's Get Tropical.
---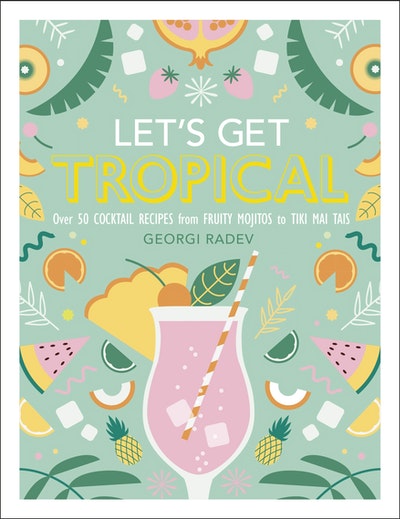 A fun and fruity cocktail recipe book to bring a taste of the tropics to your kitchen
Buy now
Buy now
---