Instagram sensation and author of What Mummy Makes talks about weaning and her upcoming cookbook, Fast Family Food.
What are your top tips for parents who have fussy eaters in the family? Do you have a go-to recipe for fussy eaters?
In an ideal world I would list foods which are perfect for all children still unsure with eating, unfortunately there is no go to recipe that is suitable for a fussy eater, as one child may absolutely love pasta for instance and the other is still learning to love it. The trick is to keep offering a wide variety of foods, even if you fear it may be refused, this constant exposure will really help to break down those refusal barriers in the long term. You can try and ramp up the veg intake by cooking meals with lots of veggies cooked inside for instance fritters and pancakes or muffins. Try to also serve veggies and fruit in their plain form alongside hidden veggie bakes, so little ones are still being exposed to these foods which will help in the long run.

Have you found home cooking and meal creation easier as your daughter's gotten older?
Yes and no. When Nina was little it could be a juggling act to find a moment to cook, but there's lots of tricks I used to keep her entertained whilst I prepped food in the kitchen. I've listed these in my books for you, I hope they help you too. Now Nina does entertain herself a little more independently so it definitely does get easier, there's hope!

Your upcoming book 'Fast Family Food' is released in September, what part of this book are you most looking forward to sharing with your fans and followers?
All the new recipes, there's some absolutely corking good recipes in this book, super quick and easy to save time in the kitchen. I just can't wait to see everyone start cooking from the book, it's my most favourite part!

If you're not cooking for anyone else, what's your go-to meal?
If I'm cooking just for myself which is very occasional, I go for Asian spicy food like noodles or dumplings, my favourite!

What piece of advice do you have for parents who are nervous about weaning?
Take each day as it comes, each meal in fact. Don't worry that you may be doing the wrong thing, there's only a small handful of rules which are important to follow, once you know them (outlined in my books) you're good to go, so enjoy it, it's such a fun phase of parenting.
---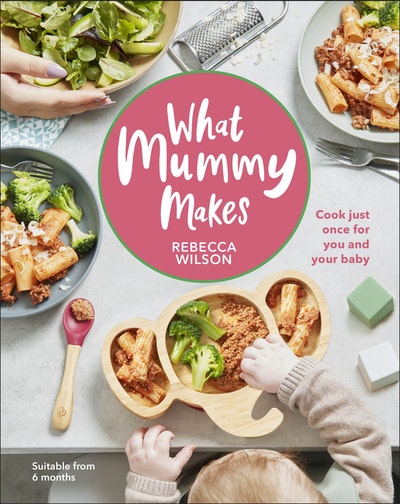 130+ simple recipes, all suitable from 6 months old, for weaning your baby with the foods you and your family love to eat too!
Buy now
Buy now
---
---
100+ fast, easy-to-prepare recipes for weaning your baby with meals you and your family love to eat too!
Buy now
Buy now
---
---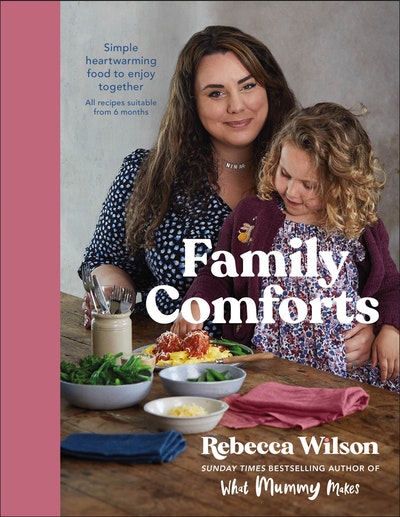 100+ simple comfort food recipes for all the family that are suitable for babies from 6 months!
Buy now
Buy now
---