Join blogger and editor Verushka Byrow as she talks to crime authors Benjamin Stevenson, Sharon Doering and Chris Hammer
About this Event
Crime fiction, detective story, murder mystery, mystery novel, and police novel are terms used to describe narratives that centre on criminal acts and especially on the investigation, either by an amateur or a professional detective, of a serious crime, generally a murder.[1] It is usually distinguished from mainstream fiction and other genres such as historical fiction or science fiction, but the boundaries are indistinct. Crime fiction has multiple sub-genres, including detective fiction (such as the whodunit), courtroom drama, hard-boiled fiction, and legal thrillers. Most crime drama focuses on crime investigation and does not feature the court room. Suspense and mystery are key elements that are nearly ubiquitous to the genre.
Join Verushka Byrow: editor and blogger and crime/thriller fiction enthusiast as she talks to authors Benjamin Stevenson, Sharon Doering and Chris Hammer about their published works, how to write a crime novel and to answer any burning questions you may have…
Book your free ticket so you can join us by Zoom!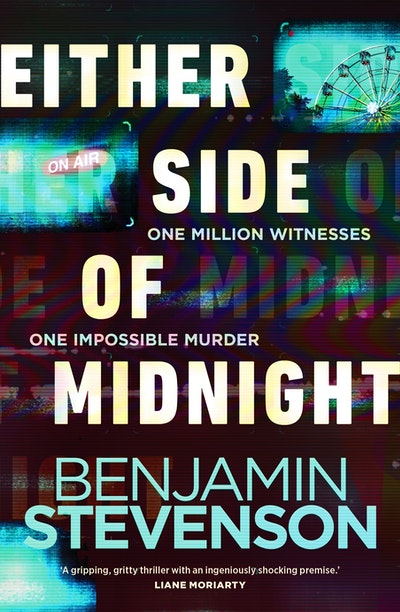 Either Side of Midnight
An electrifying thriller from an exciting new voice in crime fiction: One million viewers witness a popular TV presenter commit suicide live on air - so why is his twin brother convinced it was murder?
Read more