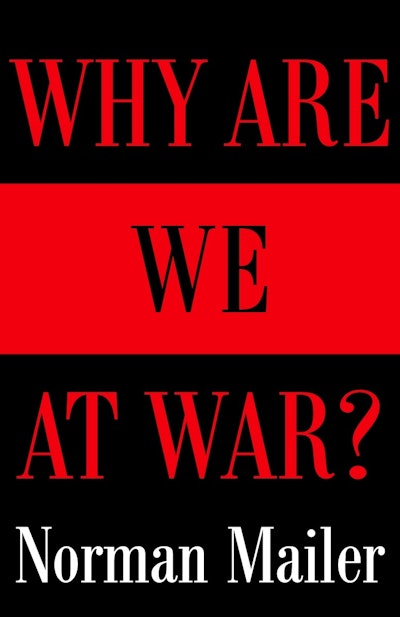 Published:

1 August 2003

ISBN:

9780812971118

Imprint:

Random House USA

Format:

Paperback

Pages:

128

RRP:

$27.99
Why Are We At War?
---
---
"Because democracy is noble, it is always endangered. Nobility, indeed, is always in danger. Democracy is perishable. I think the natural government for most people, given the uglier depths of human nature, is fascism. Fascism is more of a natural state than democracy. To assume blithely that we can export democracy into any country we choose can serve paradoxically to encourage more fascism at home and abroad."—from Why Are We at War?
Why Are We at War? is an explosive argument about George W. Bush and his quest for empire. Norman Mailer, one of the greatest authors of our time, lays bare the White House's position on why war in Iraq is necessary and justified. By scrutinizing the administration's words and actions leading up to the current crisis, Mailer carefully builds his case that Bush is pursuing war not in the name of security or anti-terrorism or human rights but in an undeclared yet fully realized ambition of global empire.
Mailer unleashes his trademark moral rigor on an administration he believes is recklessly endangering our very notion of freedom and democracy. For more than fifty years, in classic works of both fiction and nonfiction, Mailer has persistently exposed the folly of the powerful and the mighty. Beginning with his debut masterpiece, The Naked and the Dead, Mailer has repeatedly told the truth about war and why men fight. Why Are We at War? returns Mailer to the subject he knows better than any other writer in America today: the gravity of the battlefield and the grand hubris of the politicians who send soldiers there to die.
Published:

1 August 2003

ISBN:

9780812971118

Imprint:

Random House USA

Format:

Paperback

Pages:

128

RRP:

$27.99