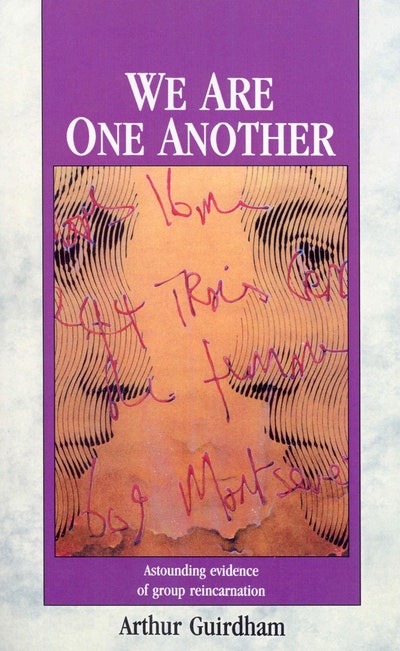 Published:

15 January 2010

ISBN:

9781846042317

Imprint:

C W Daniel

Format:

Paperback

Pages:

240

RRP:

$24.99
We Are One Another
---
---
---
A record of group reincarnation, where eight people from the 20th century found that they had all had a previous existence in the 13th century and had all experienced the tragic events in the Languedoc
This book describes how a group of people, who had lived and suffered together in the 13th century, re-assembled in the 20th century in a limited area in the west of England.
Independently of each other these people tuned in, with the piercing accuracy of searchlights, to the same tragic events in the Languedoc in the years 1242 to 1244.
One of the most remarkable features of the book is the description of sketches made by a child of seven. It is clear that in these she too was remembering the same tragic years.
Of this circle of people alive in the 20th century, the author has discovered the mediaeval names and roles of seven of the eight involved.
Though born with a highly developed critical faculty the author regards the material revealed to him as unique. He has written this book to record faithfully an astounding experience and to fulfil the obligation laid on him to provide proof, not only of group reincarnation, but of the indestructibility of the human psyche.
Published:

15 January 2010

ISBN:

9781846042317

Imprint:

C W Daniel

Format:

Paperback

Pages:

240

RRP:

$24.99