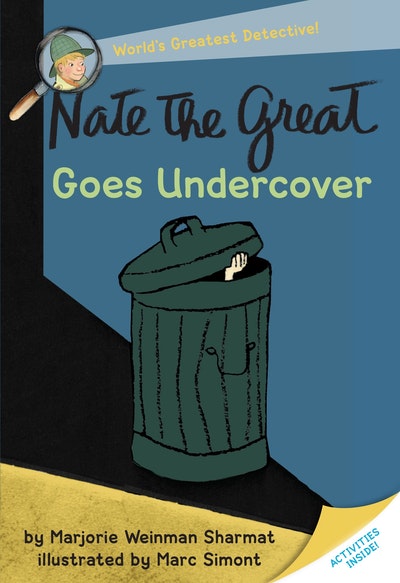 Published:

22 May 2014

ISBN:

9781448185559

Imprint:

Cornerstone Digital

Format:

EBook

Pages:

384
Tigerman
---
---
---
From the highly acclaimed author of The Gone-Away World and Angelmaker comes Nick Harkaway's brilliant new novel about ex-colonies, superheroes and paternal love.
'Gloriously exuberant and entertaining.' Guardian
'A funny, moving and thought-provoking tale ... It's brilliant.' Independent on Sunday
Sergeant Lester Ferris is a good man in need of a rest. He's spent a lot of his life being shot at. He has no family, he's nearly forty, burned out and about to be retired.
The island of Mancreu is the perfect place for Lester to serve out his time - and the perfect place for shady business, too, hence the Black Fleet of illicit ships lurking in the bay: listening stations, money laundering operations, drug factories and deniable torture centres. None of which should be a problem, because Lester's brief is to turn a blind eye.
But Lester has made a friend: a brilliant, internet-addled street kid with a comic-book fixation who might, Lester hopes, become an adopted son. As Mancreu's small society tumbles into violence, the boy needs Lester to be more than just an observer. He needs him to be a hero.
Published:

22 May 2014

ISBN:

9781448185559

Imprint:

Cornerstone Digital

Format:

EBook

Pages:

384
Brilliant, full of energy and imagination.

Paul Cornell
Harkaway has crafted an engaging story that examines the nature of heroes and the tropes of old-school pulp fiction, mixing sharp characterisation with an energetic portrait of a society heading for apocalypse . Often hilarious but with an undercurrent of dark violence, this is an impressive novel that conceals provocative questions inside an old-school tale of ripping adventure.

SFX magazine
Extraordinary.The action sequences in Tigerman are some of Harkaway's best. As ever, the writing is economical but lively, revelling in modern idiom.[Has] the cinematic scope and dynamism one has come to expect from Harkaway.The ending of Tigerman is pitch-perfect, thrilling and dramatic.

Literary Review
Astonishing . Graham Greene would have treasured this book . Nick Harkaway has all the writerly skills to pull it off. His Tigerman lives because of his wit and daring intelligence, and his empathy. Words quiver whenever he writes.

Scotsman
Full of fine descriptive passages and memorable figures

Sunday Times
An effortless surety of touch

Metro
As entertaining and imaginative as you'd hope . Harkaway's words jump off the page . clever and confidently written . The end of the story seems to come too soon and that's usually the mark of a great novel. Nick Harkaway takes the reader on a wild adventure and, though you know it's all fiction, there's a little part of you that wishes that Tigerman was actually real.

CultureFly
This mission will move you as powerfully as it will enthral you.

Daily Express, 5 star reivew
original, rewarding . unexpectedly tender

Daily Mail
Captivating

SciFi Now
Stealthy . Sneaky . Gripping . It is, in short, awesome. Read it immediately.

Tor.com
Harkaway uses the story of a disappointed man and a disenfranchised boy to examine matters of real import. His great gift as a novelist . is to merge the pace, wit and clarity of the best "popular" literature with the ambition, complexity and irony of the so-called "literary" novel. Tigerman is in some ways all about the stripes: the distinctive becomes camouflage.

Guardian
There's so much here: a bit of a spy novel, a lot of a classic thriller, a fat dollop of comic mayhem, plenty of literary depth, a chunk of eco-commentary and a bloody good read to boot. You can't ask for much more in a book.

Sunday Sport
Expertly crafted . Harkaway's most touching and emotionally engaging book yet.

Big Issue
Tigerman manages ... that elusive combination of intelligent, beautiful writing with a story that is imaginative, fast-paced and really good fun. There's plenty to make you think as well as plenty to make you laugh . Harkaway writes with such dexterity and delight . That balance of proper storytelling with literary complexity is, for me, what makes a book really special and Tigerman does this with aplomb - it's a joy to read.

We Love This Book
Tigerman is a brilliant and unique novel which deserves to be read again and again ... dazzling display of creativity.

Upcoming4.me
I was dazzled . Characterisation is as ever top notch . this is a marvel . everyone will appreciate the sheer grace and artistry of it.

Liz Loves Books
Tigerman is a truly engaging and original book; for all the nail-biting tension, humour, superheroic deeds and a brilliant twist there is also a deep and honest heart to it ... This is easily one of the best books I've read this year.

Hair Past A Freckle
Tigerman is equal parts eco-fable, comic-book caper, thriller and buddy novel. Gripping stuff.

Financial Times
Nick Harkaway's novels inhabit a remarkably imaginative territory. He is J.G. Ballard's geeky younger brother, pumped up on steam-punk and pop culture, interested in the effects of modern life on our psyches; he is J.G. Farrell's grandson, poking at the ruins of civilization and seeing what comes out .Harkaway writes with a precision that belies the fantastical nature of his plots .Nick Harkaway manipulates and subverts conventions and archetypes. He has created something with all the hallmarks of the craftsmanship that he extols, making Tigerman a sly commentary on authorship and genre; and perhaps more importantly, a fantasia both swashbuckling and glorious.

Times Literary Supplement
With intelligent, witty writing you cannot help but warm to the unlikely and slightly hapless hero in Lester Ferris.

Starburst
A virtuoso piece of entertainment which hurtles satisfyingly towards its conclusion after delivering a startling, didn't-see-that-coming sucker-punch of a twist.

A Life in Books
Harkaway occupies that enviable territory where books of a speculative nature intersect with the mainstream, as evidenced by his previous novels The Gone-Away World and Angelmaker. Tigerman, his third, is his best yet, a funny, moving and thought-provoking tale . it's brilliant.

Independent on Sunday
Nick Harkaway's best novel yet, full of irrepressible adventure, practical vigilantism, an island murder mystery and some terrifyingly credible ideas including the seismic mash-up of chemical waste and unknown bacteria and the chilling no-man's land of the international of waters of the Fleet where anything goes. It's busting with heart and verve. I loved it utterly.

Lauren Beukes
Funny, moving and thought-provoking

Big Issue in the North
The key to Harkaway's writing is the incredibly textured depth and imaginative characterisation. It is one of those books whose character are so rich that by the climax, you feel like they've penetrated your reality and you want to keep them close, even after the book is over.

Nudge
Original and exciting, full of humanity and comedy, Tigerman by Nick Harkaway is a beautiful piece of work

Morning Star
Original, exciting, full of humanity and comedy, Tigerman by Nick Harkaway is a beautiful piece of work.

Morning Star