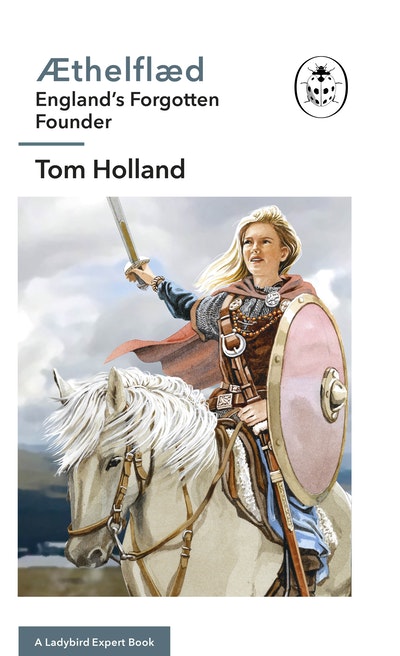 Published:

7 February 2019

ISBN:

9781405933438

Imprint:

Penguin eBooks

Format:

EBook

Pages:

56
Æthelflæd: A Ladybird Expert Book
England's Forgotten Founder
---
---
---
An accessible, authoritative, and enlightening introduction to Æthelflæd, the most influential woman that English history forgot
Part of the new Ladybird Expert series, Æthelflæd is an accessible, authoritative, and enlightening introduction to the most influential woman that English history forgot.
Today, few remember Æthelflæd. The daughter, sister and aunt of great kings, she was a ruler as remarkable as any of them. She planted cities, she sponsored learning, and she defeated the enemies of her people. It was on the foundations laid by Æthelflæd that a new kingdom would come to be built: a kingdom that lasts to this day.
Written by historian Tom Holland, Æthelflæd puts a spotlight on this formidable leader, pulling her out of the shadowy history of the dark ages. England owes much to her founding mother.
Written by the leading lights and most outstanding communicators in their fields, the Ladybird Expert books provide clear, accessible and authoritative introductions to subjects drawn from science, history and culture.
For an adult readership, the Ladybird Expert series is produced in the same iconic small hardback format pioneered by the original Ladybirds. Each beautifully illustrated book features the first new illustrations produced in the original Ladybird style for nearly forty years.
Published:

7 February 2019

ISBN:

9781405933438

Imprint:

Penguin eBooks

Format:

EBook

Pages:

56