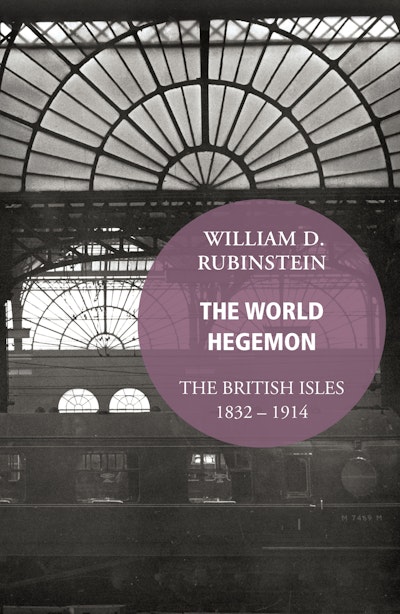 Published:

29 October 2015

ISBN:

9781473545588

Imprint:

Vintage Digital

Format:

EBook

Pages:

288
The World Hegemon
The British Isles 1832 -1914
---
---
---
William D. Rubinstein explores the history of the British Isles in a time of extraordinary change, when Britain was the world's superpower.
'In many respects, the nineteenth century belonged to Britain.'
For much of the period between 1800 and 1914 Britain was at the height of its power and influence, one of the world's superpowers, if not its greatest.
It was the golden Victorian age - one of prosperity and transformation. Britannia ruled the waves, and through its achievements and influence, it was a leader for political, economic and cultural change. Its cities and population expanded rapidly, industrialisation and the advent of the steam railway revolutionised trade and the economy. The rise of the middle classes changed the social structure forever.
Politics was dominated by debate on Irish Home Rule, Britain escaped revolution by timely political reform, and the delicate balance of power in Europe was assiduously protected, despite minor wars in outposts of the Empire. This century clearly saw seismic change, but what did this mean to the nation? Just a few decades later, most of what Victorian Britain held dear would be shattered by the aftermath of the looming Great War.
Tracing the political, social and economic cultures of the period, as well as what might have been, William D. Rubinstein seeks to uncover how this fascinating century of change impacted the British people and their sense of identity.
Published:

29 October 2015

ISBN:

9781473545588

Imprint:

Vintage Digital

Format:

EBook

Pages:

288