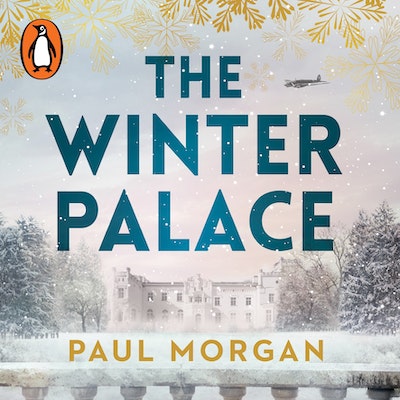 Published:

26 March 2024

ISBN:

9781761346057

Imprint:

Penguin Random House Australia Audio

Format:

Audio Download

Narrators:

Anna Skellern, Aaron Tsindos

Pages:

336

RRP:

$34.99
The Winter Palace
---
---
---
A sumptuous novel of war, survival and enduring love.
If he had died, I would know it in my heart.
In 1939, Anton, a captain in the Polish army, says goodbye to his wife, Elisabeth. He is leaving to defend their homeland against the invasion by Nazi Germany and Russia. They make a vow that – whatever happens, however much time passes – they'll meet again at the Winter Palace, their stately home in the Polish countryside.
The winds of war draw them far apart. Anton is captured and sent to Siberia as a POW. He eventually joins a lost army that battles through snowstorms and scorching deserts in Central Asia to find freedom. Anton survives, driven by his determination to join Elisabeth again. She, meanwhile, is forced to be the 'mistress' of a Nazi officer before escaping to join the Polish resistance.
As the war ends, Anton and Elisabeth are at the opposite ends of the world. Anton is in Australia. Elisabeth is in Poland, awaiting his return for months and then years. Will they ever meet again at the Winter Palace?
From 1930s Europe to present-day Australia, this is a sweeping story of love that cannot be broken by time, distance, war or even death.
Published:

26 March 2024

ISBN:

9781761346057

Imprint:

Penguin Random House Australia Audio

Format:

Audio Download

Narrators:

Anna Skellern, Aaron Tsindos

Pages:

336

RRP:

$34.99