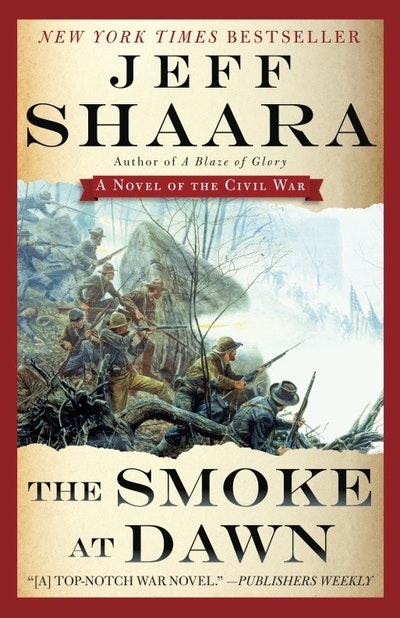 Published:

15 June 2015

ISBN:

9780345527424

Imprint:

Ballantine

Format:

Trade Paperback

Pages:

544

RRP:

$29.99
The Smoke At Dawn
---
---
---
Summer, 1863: The Federal triumph at Vicksburg has secured complete control of the vital Mississippi River from the Confederacy. Under the now-proven leadership of Ulysses Grant, the victorious Federal army moves eastward, intent on the capture of the rail hub of Chattanooga, with the eventual goal of a march on Atlanta.
But the Confederate forces are not yet defeated. Under General Braxton Bragg, the Confederates stun the Federal army with a bloody victory at the Battle of Chickamauga. The Federal commander there, William Rosecrans, leads a chaotic retreat back into Tennessee, where the Federal army soon finds itself besieged at Chattanooga. A disgusted Abraham Lincoln implores Grant to break the siege, and if successful, continue the strategy of crushing Bragg's army. Arriving in Chattanooga, Grant begins the campaign that will break the South's grip with an audacious attack driven by the zeal of the Federal soldiers themselves: the first in a series of triumphant victories that will drive the Confederates back to their great stronghold of Atlanta.
The primary voices from the Northern side include Generals Grant, William T. Sherman, and George Thomas and a young lieutenant named Sammie Willis. The voices of the Southern side include Generals Bragg, Patrick Cleburne, James Longstreet, and a young cavalry lieutenant, James Seeley, who rides with Nathan Bedford Forrest.
Published:

15 June 2015

ISBN:

9780345527424

Imprint:

Ballantine

Format:

Trade Paperback

Pages:

544

RRP:

$29.99