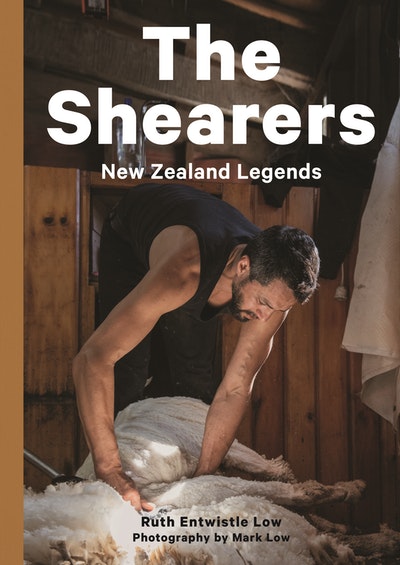 Published:

6 August 2019

ISBN:

9780143771166

Imprint:

Penguin

Format:

Paperback

Pages:

288

RRP:

$39.99
The Shearers
---
---
---
Get up close and personal with New Zealand shearers, from now and decades gone by.
The Shearers is a colourful account of the men and women, past and present, who have committed their lives to shearing in New Zealand.
Their voices – in their own words, often brutally honest reflections on what it is to be a shearer – are at the heart of this book: their training, their tools, their camaraderie, and the gruelling, itinerant nature of the job.
Old hands like Brian 'Snow' Quinn, Tony Dobbs and Peter Casserly, and Peter and Elsie Lyon, as well as those newer to the scene, offer personal insights, often for the first time.
The Shearers invites readers to the world of the New Zealand shearer – 'the only job where you take a sweat towel to work'.
Published:

6 August 2019

ISBN:

9780143771166

Imprint:

Penguin

Format:

Paperback

Pages:

288

RRP:

$39.99
The Shearers: New Zealand Legends is a handsome tribute to the men and women who have made a New Zealand tradition into a vital component of 21st-century farming. … Entwistle Low's words, together with the equally vivid photographs taken by her husband, Mark Low, convey both the hard, physical slog of shearing and the enduring mystique of something quintessentially Kiwi. … A splendid read for both townies and rural dwellers.

Christopher Moore, New Zealand Listener