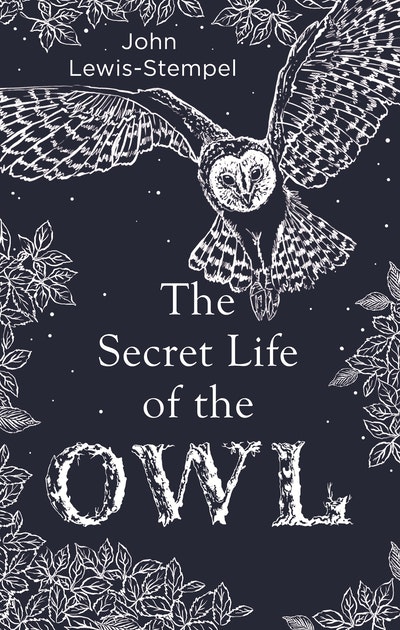 Published:

2 November 2017

ISBN:

9781473542518

Imprint:

Transworld Digital

Format:

EBook

Pages:

96
The Secret Life of the Owl
a beautifully illustrated and lyrical celebration of this mythical creature from bestselling and prize-winning author John Lewis-Stempel
---
---
---
A beautifully illustrated and lyrical celebration of this mythical creature from the prize-winning author of bestsellers The Running Hare, Meadowland and Where Poppies Blow.
The perfect gift for nature lovers - The Book of the Owl is a beautifully illustrated small format hardback exploring the legend and history of the owl. A true celebration of this magnificent creature - its natural powers and its mythical glory. Fans of Stephen Moss and Fiona Stafford will not be disappointed.
'In this short, beautiful little book, the farmer and nature writer introduces us to the wisdom of owls.. every question you might ask ... is answered with economy and insight and the cultural references and quotations are as rich as you would expect from this brilliant writer.' -- Daily Mail
'John Lewis-Stempel is one of the best nature writers of his generation' -- Country Life
'One of our finest nature writers with an essay length portrait of a bird that has fascinated humans for millennia.' -- Mail on Sunday
'An absolute pleasure to read' -- ***** Reader review
'Hypnotic reading' -- ***** Reader review
'Absolutely fascinating' -- ***** Reader review
'Hard to put down once opened, it is finished all too quickly' -- ***** Reader review
*******************************************************************************
'Dusk is filling the valley. It is the time of the gloaming, the owl-light.
Out in the wood, the resident tawny has started calling, Hoo-hoo-hoo-h-o-o-o.'
There is something about owls. They feature in every major culture from the Stone Age onwards. They are creatures of the night, and thus of magic. They are the birds of ill-tidings, the avian messengers from the Other Side.
But owls - with the sapient flatness of their faces, their big, round eyes, their paternal expressions - are also reassuringly familiar. We see them as wise, like Athena's owl, and loyal, like Harry Potter's Hedwig. Human-like, in other words.
No other species has so captivated us.
Published:

2 November 2017

ISBN:

9781473542518

Imprint:

Transworld Digital

Format:

EBook

Pages:

96
Praise for The Secret Life of the Owl
John is one of this country's greatest nature writers...this is a unique look at the Owl's of Britain in both word and verse...some incredible facts... a wonderful little book for anyone who wants to know a little more of some of our most secret of birds and ones that should be celebrated.

The Last Word
Best of the year's Natural History: one of our finest nature writers with an essay length portrait of a bird that has fascinated humans for millennia.

Mail on Sunday
A charming essay...packed with facts and literary asides...Lewis-Stempel has a wonderful way with words...he also packs the book with the singing, ringing words of others.

Robbie Millen, The Times
In this short, beautiful little book, the farmer and nature writer introduces us to the wisdom of owls.. every question you might ask ... is answered with economy and insight and the cultural references and quotations are as rich as you would expect from this brilliant writer.

Bel Mooney, Daily Mail
John Lewis-Stempel is the hottest nature writer around.

John McEwen, Spectator