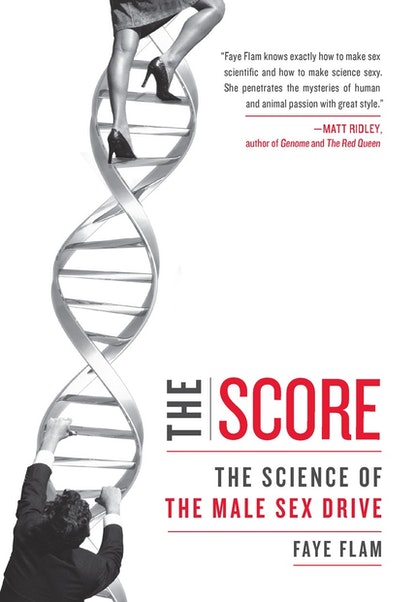 Published:

11 June 2009

ISBN:

9781583333495

Imprint:

Avery

Format:

Paperback

Pages:

224

RRP:

$24.99
The Score
The Science of the Male Sex Drive
---
---
A smart, witty, and fresh look at the male side of the male-female relationship from a science writer at The Philadelphia Inquirer.
In The Score, Faye Flam examines how the desire to "score" has profoundly shaped males over millions of years. Sweeping from the origin of the sexes to the sexual foibles of twenty-first-century humans, Flam, a science writer at The Philadelphia Inquirer, shows how a small difference in the size of the first sperm and eggs resulted in an evolutionary tradeoff that has affected both males and females. Because males of most species invest less in reproduction than females, they have to invest more up front to get sex-whether by jumping through hoops to prove that they'll be a good father, fighting to near death with rivals, or paying a couple thousand dollars for a class on how to pick up chicks à la the pickup artists in Neil Strauss's The Game.
Within this tug-of-war context, Flam explores a wide range of male behaviors and courtship strategies and ultimately reveals that males have been shaped by competing for the preferences of the female sex. But after all this sex-propelled evolution, we're still stuck in a troublesome suspension between monogamy and promiscuity-and it's this tension that explains the contradictions of the modern man.
Published:

11 June 2009

ISBN:

9781583333495

Imprint:

Avery

Format:

Paperback

Pages:

224

RRP:

$24.99