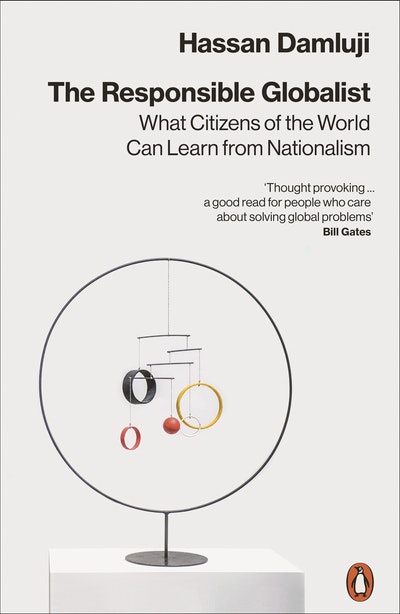 Published:

2 July 2021

ISBN:

9780141988856

Imprint:

Penguin Press

Format:

Paperback

Pages:

208

RRP:

$22.99
The Responsible Globalist
What Citizens of the World Can Learn from Nationalism
---
---
---
An incisive, optimistic manifesto for a more inclusive globalism
Today, globalism has a bad reputation. 'Citizens of the world' are depicted as recklessly uninterested in how international economic forces can affect local communities. Meanwhile, nationalists are often derided as racists and bigots. But what if the two were not so far apart? What could globalists learn from the powerful sense of belonging that nationalism has created? Faced with the injustices of the world's economic and political system, what should a responsible globalist do?
British-Iraqi development expert Hassan Damluji proposes six principles - from changing how we think about mobility to shutting down tax havens - which can help build consensus for a stronger globalist identity. He demonstrates that globalism is not limited to 'Davos man' but is a truly mass phenomenon that is growing fastest in emerging countries. Rather than a 'nowhere' identity, it is a new group solidarity that sits alongside other allegiances.
With a wealth of examples from the United States to India, China and the Middle East, The Responsible Globalistoffers a boldly optimistic and pragmatic blueprint for building an inclusive, global nation. This will be a century-long project, where success is not guaranteed. But unless we can reimagine humanity as a single national community, Damluji warns, the gravest threats we face will not be defeated.
Published:

2 July 2021

ISBN:

9780141988856

Imprint:

Penguin Press

Format:

Paperback

Pages:

208

RRP:

$22.99
Praise for The Responsible Globalist
Thought provoking and well-written... a good read for people who care about solving global problems. Damluji puts forth ideas that can help make global systems more successful.

Bill Gates
Visionary. . . A must-read for anyone who wants solutions to our most important problems

Riz Ahmed
This is the book I would have written if I were smart enough

Richard Curtis
Damluji's fast-paced, highly readable book is an important contribution to the literature on how to make globalization work better. Instead, of just spelling out problems with the world as we find it, he seeks to build a new consensus around a more effective global order. Full of historical examples and insights, this is a book about what to do right now if we are to have a brighter future

Masood Ahmed, President, Center for Global Development, Washington, D.C.
Damluji has trawled through the history of nations, as well as his own family, in constructing this fresh and highly original perspective on global politics. The result is a coherent manifesto that's provides some much-needed positivity at a time when the global system is under unprecedented strain. This book will revive in many people the belief that there is a path leading from where we stand today to a more cooperative world - if only we are bold enough to take it.

Erik Berglof, Director of the Institute for Global Affairs, London School of Economics