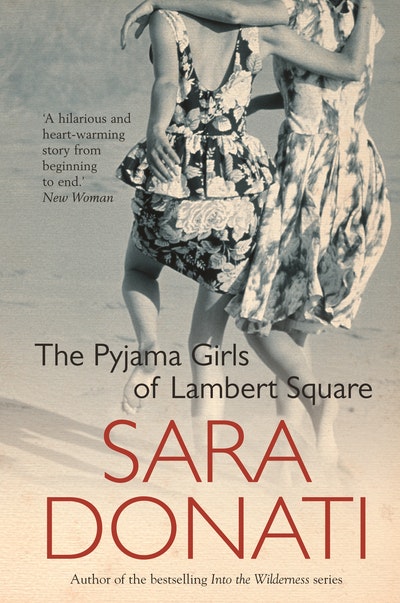 Published:

2 March 2009

ISBN:

9781863256193

Imprint:

Bantam Australia

Format:

Paperback

Pages:

368

RRP:

$24.99
The Pyjama Girls Of Lambert Square
---
---
---
He's claustrophobic. She's agoraphobic. He doesn't own a pair of pyjamas. That's all she wears.
A bird and a fish may love each other but where will they make a home together.
From the author of TIED TO THE TRACKS comes a charming new novel set in Lambert's Corner, South Carolina-a beautiful town where no one's secrets remain secret for very long. For John Dodge, moving to new places and reviving ailing businesses is a way of life. So when he sees an ad for Scriveners, a stationery shop in a small town in South Carolina, he decides to take the plunge.
As soon as he arrives in Lambert's Corner, Dodge falls happily into the whirl of gossip, gifts and quintessential Southern hospitality. Link Kay, one of his employees, warms up to him after Dodge admires his expertise on pens. Bean Hurt-a feisty and outspoken ten-year-old-becomes a fast friend. And Maude Golden, the mayor, supplies him with indispensable information. But the one person who really catches Dodge's eye is Julia Darrow-the beautiful but aloof pyjama wearing-owner of the Cocoon, a popular store specializing in luxury linens.
Dodge tries to befriend her, but she remains elusive and mysterious. Everyone knows that she is a widow, but no one seems to know why she came to town or why she never leaves Lambert Square - or does she? Like Dodge, Chicago-born Julia is fleeing a tumultuous past. But with the help of a hilarious and endearing cast of characters, Julia and Dodge learn that, sometimes, you don't need to go far to find home.
Published:

2 March 2009

ISBN:

9781863256193

Imprint:

Bantam Australia

Format:

Paperback

Pages:

368

RRP:

$24.99
Praise for The Pyjama Girls Of Lambert Square
* A must for fans of the author's INTO THE WILDERNESS series, which has sold more than 200,000 copies in Australia alone