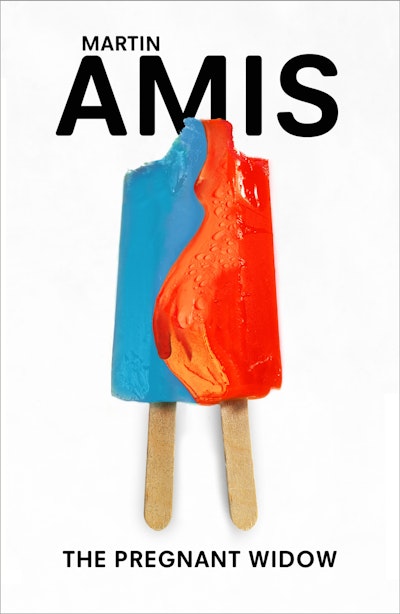 Published:

1 June 2011

ISBN:

9780099488736

Imprint:

Vintage

Format:

Paperback

Pages:

480

RRP:

$22.99
The Pregnant Widow
---
---
---
A new reissue series of Martin Amis's novels to mark his 70th birthday

'A phenomenal writer' Sunday Times
An intoxicating comedy about youth, the 1970s, the sexual revolution and its aftermath.
Summer, 1970. Sex is very much on everyone's mind.
Keith Nearing - a bookish twenty-year-old, in that much disputed territory between five foot six and five foot seven - is on holiday and struggling to twist the seventies's emerging feminism towards his own ends. Torn between three women, his scheming doesn't come off quite as he expects.
'Read it: it is hilarious, often wonderfully perceptive, uncompromisingly ambitious and written by a great master of the English language' Financial Times
Published:

1 June 2011

ISBN:

9780099488736

Imprint:

Vintage

Format:

Paperback

Pages:

480

RRP:

$22.99
Praise for The Pregnant Widow
No one better understands the cosmic joke that is humanity. Nor is anyone as funny telling it

Observer
One of the funniest books I've read in a long time

Psychologies
Read it: it is hilarious, often wonderfully perceptive, uncompromisingly ambitious and written by a great master of the English language

Financial Times
Moving and humane... I love this novel... It is beautifully achieved, cunningly relaxed, and reveals considerable emotional depth

Daily Telegraph
The best novelist of his generation

Independent
Amis writes thrillingly well... [The Pregnant Widow] delivers fantastic enjoyment... It is funny, clever and knowing

Daily Mail
Amis is a powerful writer

Independent on Sunday
There is something witty or striking on almost every page

Mail on Sunday
Martin Amis's new novel shows a regathering of his artistic energies

Guardian
The buzzing sense of fresh, limitless erotic licence is captured brilliantly...he is beginning to write with Old Master assurance on the important subjects... If Amis keeps writing like this about death, he can still prove everyone wrong

The Times
Is this the return to the form we have all been waiting for? In short - yes, it is

Prospect
A compelling read

Week
Amis employs his trademark derisive wit

Marie Claire
Wordy, but you're carried along in a slightly titillating way

The Observer
He's a forceful comic stylist

London Review of Books
This novel dares to take risks... The Pregnant Widow, for all its faults, remains a marvel of unsparing satire of wasted lives, wasted opportunity

The Tablet
I love him. He provokes and is cruel but he does it in such a brilliant, hilarious way. I've read pretty much all his books...his writing is spare, so its impact is all the greater
The Pregnant Widow is replete with ambitious aphorisms, drunkenly swaying between brilliance and extraordinary silliness

Third Way
I always relish the witty inventiveness of Amis's style

David Lodge, Guardian Summer Reading
I don't think you can ever be disappointed with an Amis novel

David Miliband, Daily Telegraph Summer Reads
Humane, rueful and wonderfully resourceful in its wit

Spectator, Christmas roundup
Hugely entertaining

Daily Telegraph Review, Christmas roundup
This book has that rare and wonderful quality of taking the reader into a charmed confidence he's not quite sure he deserves, but that he (in my case) wouldn't miss for the world

Guardian, Christmas roundup
Amazing...very well written

Word
The force of the well-chosen word promises great things of the whole. But does the whole deliver what's promised? Well in this instance, it does

Guardian
Amis is back...and turns in his usual bravura performance

Herald
A breezy sex comedy

The Times
The more I read, the more I found myself enjoying it. It's funny in the way the early novels were, but to the mix has been added a kind of middle-aged melancholy...Also, don't let anyone tell you that Martin Amis can't do women characters - Gloria Beautyman is a brilliant creation. It's a novel about the sexual revolution, youth and age, and also offers a radical reinterpretation of Jane Austen. It's witty and poignant, and it has a killer last line

Independent on Sunday
The author's inimitable style and distinctive flair for description and metaphor still stand up proud... This is a simultaneously serious and entertaining novel about a seemingly sunny revolution that still casts long shadows

Independent
This is a fine and hilarious book... Mr Amis has always been a stimulating writer, and someone who gives a distinctive colouring to certain times in our lives. "The Pregnant Widow" is Amis at his absolute and unique best

The Economist
Delight us Amis does, and as few can

Independent
What a voice! There's a full-throated energy to this book that makes more respectable contemporary novels look like turgid waffle

Guardian
Amis writes thrillingly well... It is funny, clever and knowing

Daily Mail