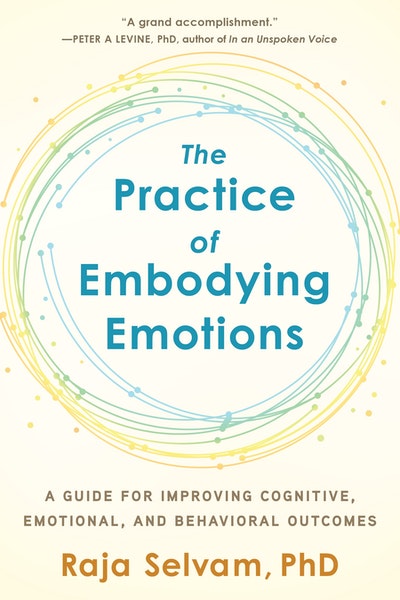 Published:

12 April 2022

ISBN:

9781623174774

Imprint:

North Atlantic

Format:

Paperback

Pages:

344

RRP:

$37.99
The Practice of Embodying Emotions
A Guide for Improving Cognitive, Emotional, and Behavioral Outcomes
---
---
An introduction to a new science-based somatic psychotherapy that effectively relieves emotional difficulties, regulates behavior, and improves wellbeing.
Integral Somatic Psychology (ISP) is an easy-to-learn therapeutic modality developed by author and psychologist Dr. Raja Selvam, who believes optimal mental health relies on our ability to fully embody our emotions. Drawing on neuroscience, body-psychotherapy, somatic psychology, and cognitive-behavioral therapy, Selvam describes how our bodies can be used as vehicles for affective processing, thereby alleviating mental suffering while regulating behavior and enhancing memory, language, and critical thinking.
Clinicians will learn capacity-building skills to teach their clients, like how to tolerate all feelings (especially the uncomfortable ones) while navigating life's inevitable challenges. Selvam describes what he sees as four new categories of emotional embodiment work:
• Situation, which links context to affect response.
• Emotion, which fosters acceptance of emotions.
• Expansion/Regulation, connecting brain and body to expand emotional tolerance.
• Integration, where attention is used for bolstering bodily and energetic stability.
ISP has been tested internationally and shown to shorten the average treatment times for most patients. It can be used either as a primary or complementary approach for therapists of any orientation who may be looking for innovative ways to help their patients self-regulate and enjoy a wider range of emotional experiences.
Published:

12 April 2022

ISBN:

9781623174774

Imprint:

North Atlantic

Format:

Paperback

Pages:

344

RRP:

$37.99