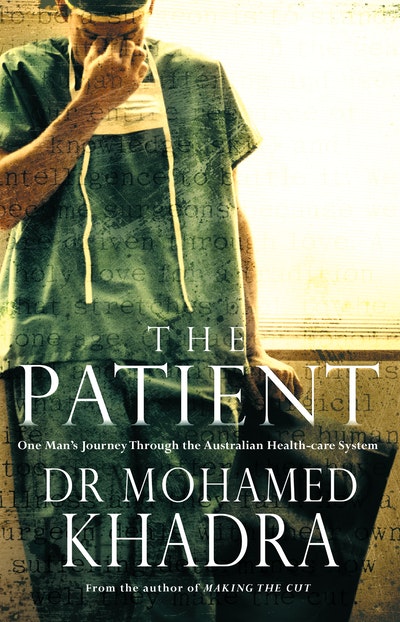 Published:

1 May 2010

ISBN:

9781864714968

Imprint:

Random House Australia

Format:

EBook

Pages:

272
The Patient
---
---
---
Lifes greatest challenges come from within.
Lifes greatest challenges come from within.
At 47, Jonathan Brewster finally feels like he's king of the world - he has a lucrative job, a happy marriage, two children in private schools, an impressive house and a flashy car. He's also hugely in debt, but that's never really bothered him - until he wakes up at dawn bursting for the toilet, urinates blood and ends up waiting eight hours in Emergency before he sees a doctor. In the midst of his successful life, Jonathan has neglected to take care of his health, or even to conceive of the possibility of losing it.
Urologist Mohamed Khadra comes into contact with this patient as he enters a maze of diagnosis and treatment for what turns out to be bladder cancer. For Dr Khadra, Jonathan goes from being just another patient - albeit a young one to be suffering from this particular disease - to something much more, as the parallels between them become apparent. Dr Khadra's life, too, seems to be following its planned trajectory until his own first-hand experience of disease teaches him that life is fleeting and unpredictable. In being confronted with their own mortality, both Jonathan and Dr Khadra develop a heightened awareness of, and gratitude for, the lives they have lived.
From the author of the bestselling Making the Cut comes this gripping non-fiction story of a stranger in the strangest of lands: the Australian health-care system. It is at once a reassurance of the ties that bind all human beings to each other, a manual for patients, families and health-care workers and a moving examination of the human spirit.
Published:

1 May 2010

ISBN:

9781864714968

Imprint:

Random House Australia

Format:

EBook

Pages:

272