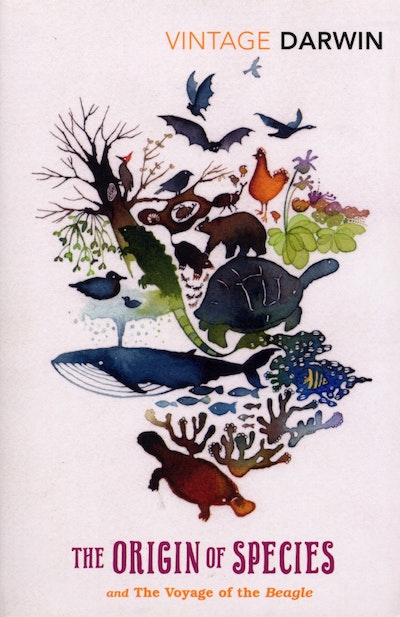 Published:

1 September 2010

ISBN:

9781407021126

Imprint:

Vintage Digital

Format:

EBook

Pages:

992
The Origin of Species and the Voyage of the Beagle
---
---
---
The most important work of modern science now available in Vintage Classics
Discover Charles Darwin's most important ideas...
When the eminent naturalist Charles Darwin returned from South America on board the H.M.S Beagle in 1836, he brought notes and evidence that would form the basis of his landmark theory: that species evolve by a process of natural selection.
This theory, published as The Origin of Species in 1859, is the basis of modern biology and the concept of biodiversity. It also sparked a fierce scientific, religious and philosophical debate that still rages today.
WITH AN INTRODUCTION BY DARWIN'S GREAT-GREAT-GRANDDAUGHTER, RUTH PADEL
Published:

1 September 2010

ISBN:

9781407021126

Imprint:

Vintage Digital

Format:

EBook

Pages:

992
Praise for The Origin of Species and the Voyage of the Beagle
No other book has so transformed how we look at the natural world and mankind's origins

Sunday Telegraph
The most important book ever written

New Scientist
The single best idea anybody ever had

Daniel Dennet, philosopher
There are few books that I read more than once but The Origin Of Species by Charles Darwin is one

David Attenborough
Why does Darwin's theory matter now? Because it is the basis of modern biology and much medical research; it provides a tool with which to understand the natural world; it offers a deeper, if imperfect, understanding of our behaviour, about where we came from and where we might be going

Observer