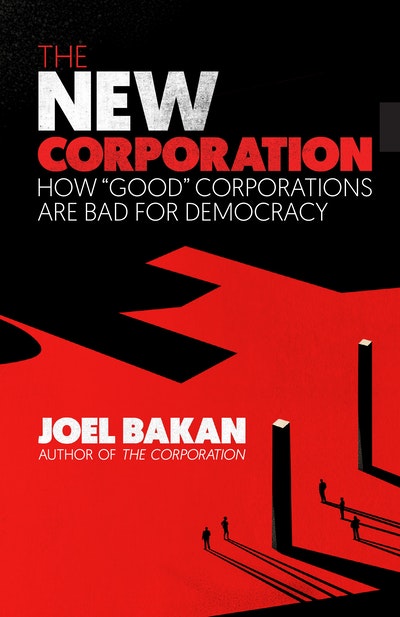 Published:

8 December 2020

ISBN:

9781984899729

Imprint:

Knopf US

Format:

Paperback

Pages:

240

RRP:

$29.99
The New Corporation
---
---
From the author of The Corporation: The Pathological Pursuit of Profit and Power comes this deeply informed and unflinching look at the way corporations have slyly rebranded themselves as socially conscious entities ready to tackle society's problems, while CEO compensation soars, income inequality is at all-time highs, and democracy sits in a precarious situation. A VINTAGE ORIGINAL.
Over the last decade and a half, business leaders, Silicon Valley executives, and the Davos elite have been calling for a new kind of capitalism. The writing was on the wall. With income inequality soaring, wages stagnating, and a climate crisis escalating, it was no longer viable to justify harming the environment and ducking taxes in the name of shareholder value. Business leaders realized that to get out in front of these problems, they had to make social and environmental values the very core of their messaging. Their essential pitch was: Who could be better suited to address major societal issues than efficiently run corporations? There is just one small problem with their doing well by doing good pitch. Corporations are still, ultimately, answerable to their shareholders, and doing well always comes first.
This essential truth lies at the heart of Joel Bakan's argument. In lucid and engaging prose, Bakan lays bare a litany of immoral corporate actions and documents corporate power grabs dressed up as social initiatives. He makes clear the urgency of the problem of the corporatization of society itself and shows how people are fighting back and making gains on a grassroots level.
Published:

8 December 2020

ISBN:

9781984899729

Imprint:

Knopf US

Format:

Paperback

Pages:

240

RRP:

$29.99