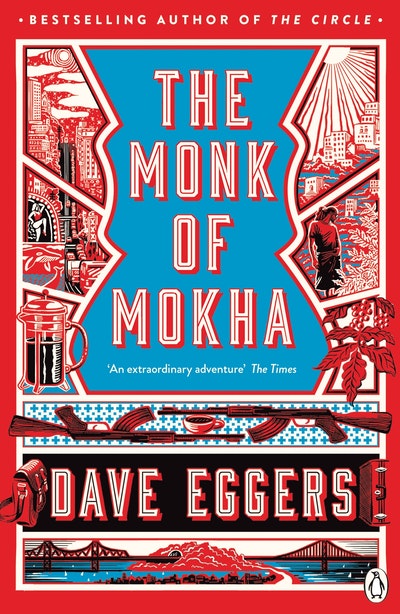 Published:

21 January 2019

ISBN:

9780241975367

Imprint:

Penguin General UK

Format:

Paperback

Pages:

352

RRP:

$22.99
The Monk of Mohka
---
---
---
From San Francisco to Yemen, the gripping true story of a young American immigrant and his quest to resurrect the ancient art of Yemeni coffee - while escaping a terrifying civil war
Mokhtar grew up in San Francisco, one of seven siblings in a tiny apartment, raised by Yemeni immigrant parents. As a young man he learned of the true origins of coffee making - an ancient art born in Yemen, the secret stolen by European colonisers - and became determined to resurrect the ancient art of Yemeni coffee.
Mokhtar dedicated himself to coffee, quickly becoming one of the world's leading experts, the first Arab in the world to qualify as a 'Q Grader'. But while visiting Yemen on a research trip, he was caught in the maelstrom of sudden civil war. The US Embassy closed its doors, and so Mokhtar embarked on a nail-biting adventure - to escape the country with his precious coffee samples intact.
The Monk of Mokha is heart-pounding adventure story, a tale of underdog entrepreneurship and true passion, and a fascinating modern take on the great American dream.
Published:

21 January 2019

ISBN:

9780241975367

Imprint:

Penguin General UK

Format:

Paperback

Pages:

352

RRP:

$22.99
Praise for The Monk of Mohka
Readers will never take coffee for granted or overlook the struggles of Yemen after ingesting Eggers's phenomenally well-written, juggernaut tale of an intrepid and irresistible entrepreneur on a complex and meaningful mission, a highly caffeinated adventure story

Booklist
A most improbable and uplifting success story... Eggers offers an appealing hybrid: a biography of a charming, industrious Muslim man who has more ambition than direction; a capsule history of coffee and its origins, growth, and development as a mass commodity and then as a niche product; the story of Blue Bottle, the elite coffee chain in San Francisco that some suspect (and some fear) could turn into the next Starbucks; an adventure story of civil war in a foreign country... It is hard to resist the derring-do of the Horatio Alger of Yemenite coffee

Kirkus
The remarkable true story of a Yemeni coffee farmer... A vibrant depiction of courage and passion, interwoven with a detailed history of Yemeni coffee and a timely exploration of Muslim American identity

Entertainment Weekly
Works as both a heart-warming success story with a winning central character and an account of real-life adventures that read with the vividness of fiction

Publishers Weekly
It'll open your eyes - very wide - to the singular origins of your single origin

Esquire (UK)
Definitely one for book club

Elle (UK)
Eggers's narrative is guaranteed to be every bit as compelling as that of any novel

The Observer
Dave Eggers returns to his "factional" mode with The Monk Of Mokha, in which a Yemeni immigrant to the US discovers an obsession with coffee, returns home, and is caught in a war. Given his previous form with What Is The What and Zeitoun I have high hopes of this book

The Scostman
This is a book that celebrates ethnic diversity and the exuberance of the human spirit

Mail on Sunday
[Dave Eggers] is on a mission to use the platform he has created as a writer/activist to give direct voice to the marginalised or unheard... No story is more urgent

Observer
Bridgemakers such as Mokhtar courageously embody America's reason for being - as a place of radical opportunity and ceaseless welcome... a blended people united not by stasis and cowardice and fear, but by irrational exuberance, by global enterprise on a human scale

The Guardian
It's hard to imagine ALkhanshali's story being told with more pace, scope or sensitivity. An extraordinary adventure

The Times
Mokhtar's story is a remarkable one, full of derring-do, tenacity and exceptional luck

Metro
It is impossible not to root for Mokhtar. And as with all good bildungsromans, it is as much the reader as the hero who receives an education

The Daily Telegraph