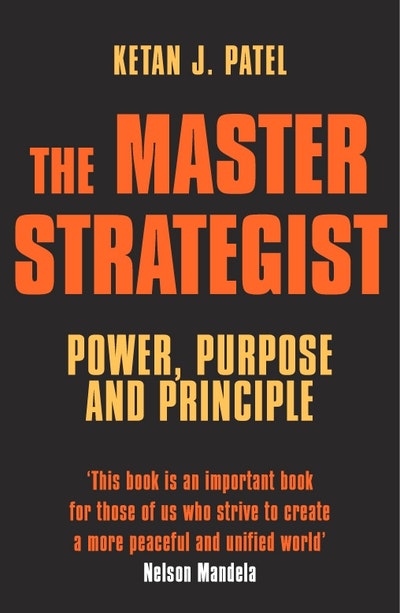 Published:

31 May 2011

ISBN:

9781446441527

Imprint:

Cornerstone Digital

Format:

EBook

Pages:

256
The Master Strategist
Power, Purpose and Principle in Action
---
---
---
Insights from one of the world's great strategic thinkers
Since the turn of the century, we have seen hopes of a new era of peace shattered by the 9/11 attack on the US. We have witnessed the US become embroiled in a divisive and seemingly unwinnable war in Iraq.. We have looked on as new nuclear rivalries have sprung up with Iran and North Korea. We have also seen Europe struggle to define its place in the New World Order. And we have observed the balance of world focus shift towards China and India as they have continued their unprecedented economic rise.
What is the significance of all of this? Are these random events or is there an underlying pattern? What is required of leaders and individuals to propel the world in a more positive direction? The Master Strategist provides the means to decipher these changes, offering unique insights into the issues and patterns that are defining the future, and pointing the way to strategies for a freer and more peaceful and prosperous world.
Published:

31 May 2011

ISBN:

9781446441527

Imprint:

Cornerstone Digital

Format:

EBook

Pages:

256
Praise for The Master Strategist
An important book for those of us who strive to create a more peaceful and unified world

Nelson Mandela
Provides an extraordinary framework to assess ourselves. More than just a book on strategy, it is a book on life itself

Nandan Nilekani, CEO, Infosys
Ketan Patel's bold holistic approach to 'strategies' reveals how narrow-minded we have been . . . This intellectually exciting book will serve as the reference work of strategy for many years to come.

Nobuyuki Idei, Former Chairman & Group CEO, Sony Corporation
. . . distinguished by the power of his thinking on global themes of strategic importance ... his insights and wisdom can be applied to business, politics and life.

Scott Kapnick, CEO Goldman Sachs Internatioinal and Co-Head Investment Banking, Goldman Sachs & Co.
This elegantly written book is both a wake-up call and a positive inspiration for strategists and policymakers - alarming at times but also enjoyable.

Director Magazine
As I write this down, I'm struck - not for the first time - by the loftiness of Patel's outlook. The book in particular gives the impression he has somehow channelled the voice of God.

John Paul Flintoff, Sunday Times