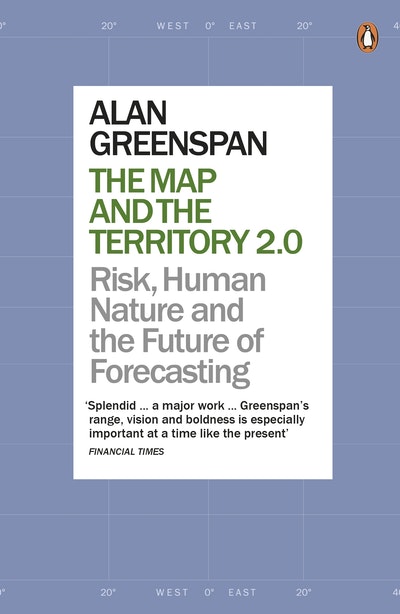 Published:

2 January 2015

ISBN:

9780141978130

Imprint:

Penguin Press

Format:

Paperback

Pages:

432

RRP:

$22.99
The Map and the Territory 2.0
Risk, Human Nature, and the Future of Forecasting
---
---
---
With his trademark wisdom and nuance, Greenspan devises a brand new economic map, one that integrates the history of economic prediction, the recent work of behavioural economists and the lessons of his own remarkable career into a framework for understanding this previously uncharted territory.

Like all of us, though few so visibly, Alan Greenspan was forced by the financial crisis of 2008 to question some fundamental assumptions about risk management and economic forecasting. How had our models so utterly failed us?
Virtually every day, we make wagers on the future - but, even when we're not driven by factors entirely beyond our conscious control, the maps by which we are steering are often out-of-date. The Map and the Territory is an important attempt to update our forecasting conceptual grid using twenty-first-century technologies, offering a lucid and empirical grounding in what we can know about economic forecasting and what we can't.

Published:

2 January 2015

ISBN:

9780141978130

Imprint:

Penguin Press

Format:

Paperback

Pages:

432

RRP:

$22.99