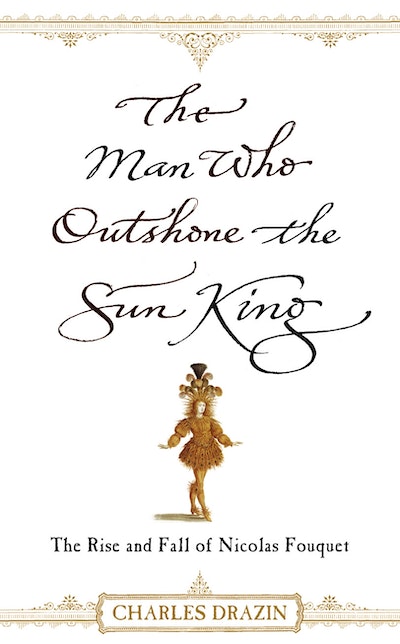 Published:

29 February 2012

ISBN:

9781446494622

Imprint:

Cornerstone Digital

Format:

EBook

Pages:

352
The Man Who Outshone The Sun King
---
---
---
The story - straight out of Dumas - of the rise and fall of Nicolas Fouquet, Louis XIV's first finance minister and the man who 'outshone the Sun King'.
Sometime late in 1664, the musketeer D'Artagnan rode beside a heavily-armoured carriage as it rumbled slowly southwards from Paris, carrying his great friend Nicolas Fouquet to internal exile and life imprisonment in the fortress of Pignerol. There he would be incarcerated in a cell next door to the Man with the Iron Mask...
From a glittering zenith as the King's first minister, builder of the breathtaking chateau of Vaux-le-Vicomte, collector of books, patron of the arts and lover of beautiful women, Fouquet had fallen like Icarus. Charged with embezzlement, he was convicted and sentenced to banishment until the King intervened to change his sentence to life imprisonment.
Charles Drazin's riveting account brings to life the rich and hazardous world in which Foucquet lived. As a child he learned from his devout mother how to mix herbal remedies for the patients at the Hotel-Dieu and from his father, a creature of Cardinal Richelieu, the demands of political life. Drazin tells of the young man's first adventures as a tax-collector, caught up in rebellion in the Dauphiné , of the loyalty and service that he gave to Cardinal Mazarin and of the financial wizardry that somehow kept France's finances together. The cunning, charisma and charm of Fouquet enchant and beguile while they reveal the seeds of his destruction.
But it is in his downfall and incarceration, which he bore with great fortitude, courage and humour, that Fouquet's strength of character and grace emerge, as he somehow survives both solitary confinement and absence of books, pen and ink. The richness and contrasts of his remarkable story are done full justice in this compelling book.
Published:

29 February 2012

ISBN:

9781446494622

Imprint:

Cornerstone Digital

Format:

EBook

Pages:

352
Praise for The Man Who Outshone The Sun King
A gripping account of one of the most spectacular - and tragic - careers in French history

Munro Price
This is the story of the seventeenth century's most audacious aesthete brought low by its most elegant tyrant - and it is as fresh, dramatic and poignant today as it was when it first engrossed Europe nearly four hundred years ago. Charles Drazin's refined, meticulous approach is perfectly suited to his protagonist. Stylish and compelling.

Lisa Hilton
Charles Drazin not only tells a great story; he has also produced a vivid and compelling account of the French court in all its treacherous complexity. A marvellous book.

Adrian Tinniswood