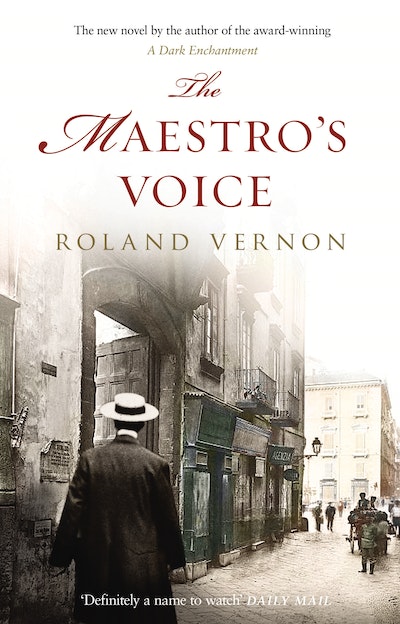 Published:

1 July 2010

ISBN:

9781407094434

Imprint:

Transworld Digital

Format:

EBook

Pages:

496
The Maestro's Voice
---
---
---
The compelling new historical novel from the first-ever winner of the Daily Mail First Novel Award.
New York, 1926. Rocco Campobello, the great tenor - one of the most revered entertainers in the world - collapses on stage. He emerges from this brush with death a changed man: a fallen, but enlightened colossus, Casting off the mantle of celebrity, he embarks on a journey into his dark and sinister past which takes him back to his impoverished early life and to the city that made him: Naples. There he is forced to confront the truth about himself, his ruthlessness and treachery and to address ghosts from his past that he now seeks to lay to rest.
Magnificent, flamboyant, yet impoverished and decaying, Naples is a city caught in the throes of change. The old ways, embodied in the activities of the camorra, the Italian mafia, are fighting to survive in the face of the brutal new poltics of Mussolini and his Fascists. Don Graziani, head of one of the city's most respected - and fear - families, has much to lose if the great tenor's career falls apart. In league with Campobello's near-estranged wife, he conspires to re-launch the great voice in magnificent fashion. When persuasion fails, he reveals his true colours and resorts to brutal blackmail as the means to force the tenor to go along with their plans and return to the stage. Rediscovering his own integrity, Campobello is compelled to hatch a dangerous counter plot of his own in order to outmanoeuvre them all and reclaim his life as his own...
The Master's Voice weaves a rich and evocative path through a world of celebrity glamour, stinging violence, musical supremacy and scarred psyches.
Published:

1 July 2010

ISBN:

9781407094434

Imprint:

Transworld Digital

Format:

EBook

Pages:

496