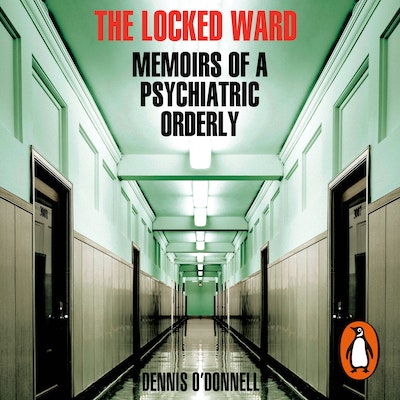 Published:

5 January 2012

ISBN:

9781448115808

Imprint:

RH AudioGo

Format:

Audio Download

Length:

9 hr 17 min

Narrator:

Dennis O'Donnell

RRP:

$19.99
The Locked Ward
Memoirs of a Psychiatric Orderly
---
---
An extraordinary account of life behind the locked doors of a secure psychiatric ward.
In 2000 Dennis O'Donnell was approached to work as an orderly in the Intensive Psychiatric Care Unit of a large hospital in central Scotland. 'I don't know if I'm the man you want,' he told the Charge Nurse. 'I'm not a fighter.'
'I don't need fighters,' the Nurse replied. 'I need people who can listen.'
The Locked Ward is an extraordinary memoir that sets out to reveal the true story of life in a psychiatric ward - the fear, the violence and despair, and also the care and the compassion. Recounting the stories of the patients he worked with, and those of the friends he made on the ward, O'Donnell provides a detailed account of day-to-day life behind the doors of the most feared and stigmatised environment in healthcare. In doing so, he examines the major mental disorders, their symptoms and manifestations, and how certain triggers such as religion, sex, wealth, health and drugs bear influence; the methods of treatment, by medication, therapy and conversation; the love and support of patients' friends and family members; success stories and failures, and attitudes to psychiatric illness, both by the authorities, by those around him - and his own.
Over seven years O'Donnell witnessed the day-to-day lives of people suffering from the most hair-raising illnesses. What emerges is a document of humanity and humour, a remarkable memoir that sheds light on a world that still remains largely unknown.
Published:

5 January 2012

ISBN:

9781448115808

Imprint:

RH AudioGo

Format:

Audio Download

Length:

9 hr 17 min

Narrator:

Dennis O'Donnell

RRP:

$19.99
Praise for The Locked Ward
I really enjoyed The Locked Ward. He is compassionate without any taint of sentimentality, and the way he uses language is so elastic. It's like he's the most brilliant court-jester in the most colourful of courts. Bravo to him!

Gabriel Weston, author of Direct Red