Bernadette Fisers offers a simple weightloss tip that you can start today.
Bernadette Fisers struggled with her weight for years. Her Little Book of Big Weightloss is a no nonsense guide to radical and sustainable weightloss for anyone tired of diet failure. Among the tips about what you should and shouldn't eat, are some simple suggestions for changing your habits around food. One you can start right now: read the label before you buy. Here's why.
Let's face it, food labels are confusing… however, there's an easy rule – the shorter the label, the better. When there are lots of ingredients, it usually means more processing.
For example, canned chickpeas. The ingredient list: chickpeas and water. Great!
Generally, the fewer ingredients, the better. Stay away from anything with trans fats, as well as significant added sugar and salt. Remember, 4g is a teaspoon.
When I first started reading labels, if I saw an ingredient I didn't recognise, I wouldn't buy it. As a rule, ingredients are listed by order of volume – i.e. the first ingredient listed comprises the majority of the product.
Think about this: you don't need a food label on an apple. The best food for you is a whole ingredient. Really, anything that requires a food label – or has a TV ad – is a bit suspect, and the smaller the number of ingredients the better. But in reality… we're all busy and sometimes convenience wins out.
Just be smart about what you throw in the trolley and what you are going to feed your family – especially your kids. Teach them how to eat properly. It will save them from having the weight issues that you have had.
I ask my daughter to run on ahead of me and find the can of tomatoes with the lowest sugar amount. It's great – she's learning, plus saving me time. Win-win.
Doing this will quickly become a habit. You know those lean and healthy people standing in the supermarket aisles studying labels? That will soon be you!
---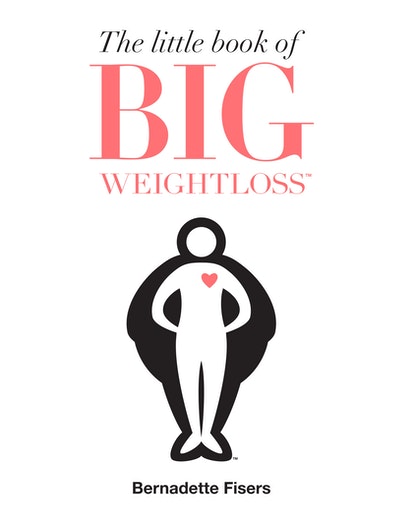 The little book that gets to the heart of big weight loss
Buy now
Buy now
---