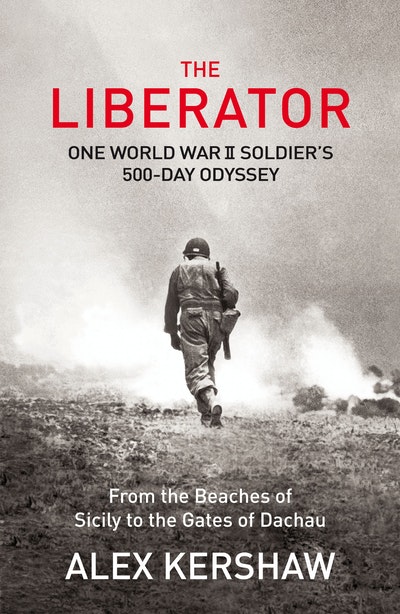 Published:

1 November 2012

ISBN:

9781446492673

Imprint:

Cornerstone Digital

Format:

EBook

Pages:

448
The Liberator
One World War II Soldier's 500-Day Odyssey From the Beaches of Sicily to the Gates of Dachau
---
---
---
Told for the very first time, The Liberator is the remarkable true story of one soldier's extraordinary journey to World War II victory, from the invasion of Italy to the liberation of Dachau.
From 10 July 1943, the date of the Allied landing in Sicily, to 8 May 1945, when victory in Europe was declared, no World War II regiment saw more action or endured worse than the company commanded by Felix Sparks. A maverick officer – and the only man to survive his regiment's odyssey from beginning to end – Sparks's remarkable story has never before been told.
Arriving in Italy with his 157th Infantry Regiment of the 45th Division – nicknamed the Thunderbirds – ahead of Sparks were 500 days that would see him confronting the most vicious battles, the most heart-wrenching defeats, and the most horrific secrets of Nazi Germany. Just twenty-seven years old, Sparks soon proved a leader of immense fortitude and stamina, heading up intense engagements in Sicily and Salerno and surviving horrific attacks on the beaches of Anzio. These skirmishes left him the sole survivor of his demolished regiment of 200 men. Reconstituting his company, he spurred his soldiers on through the bloody battle for Southern France and finding the Thunderbirds matched against Hitler's toughest die-hard SS units, he proved that the difference between defeat and victory was a matter of character, not tactics or weaponry. Finally, as Sparks pushed his team over the Vosges Mountains and into Germany, it seemed that after sixteenth months of intense combat an end could be in sight. However, what they would find as they opened the gates of Dachau and liberated the Nazi extermination camp would be a horror greater than any that Sparks and his men had experienced so far.
A true tale of immense courage and heroism, The Liberator is the most remarkable story of any field officer during the Second World War.
Published:

1 November 2012

ISBN:

9781446492673

Imprint:

Cornerstone Digital

Format:

EBook

Pages:

448
Exceptional... A worthy addition to vibrant classics of small-unit history like Stephen Ambrose's Band of Brothers.

Wall Street Journal
Gripping… Kershaw has produced another gem, with vivid combat scenes and an admirable character in the leading role.

Express
A poignant war story that culminates in the liberation of the Nazi concentration camp of Dachau… [A] fast-paced examination of a dedicated officer navigating – and somehow surviving – World War II.

Washington Post