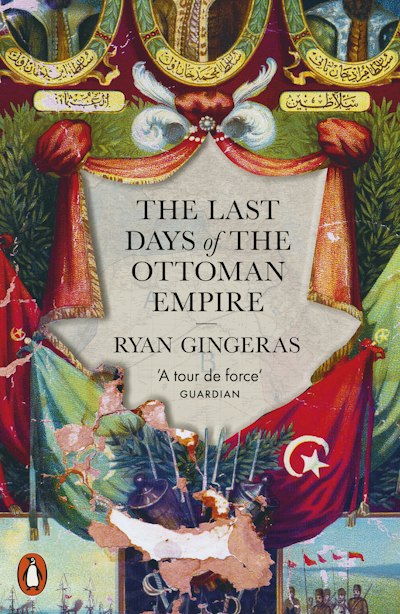 Published:

27 October 2022

ISBN:

9780141992785

Imprint:

Penguin eBooks

Format:

EBook

Pages:

304
The Last Days of the Ottoman Empire, 1918-1922
---
---
---
A new, groundbreaking history of the fall of the Ottoman empire, published to coincide with its centenary
In the autumn of 1918, revolution spread across Europe. One by one, grand imperial houses collapsed, allowing new republics to take their place. The fall of the Ottoman Empire is usually understood in this light. Turkey's eventual establishment in 1922 often appears as another example of this inevitable movement towards modern nation-states in the wake of the First World War.
In this groundbreaking new study, Ryan Gingeras rewrites the story of the Ottoman Empire's last years. The armistice, he demonstrates, did not mean the end the Ottoman sultanate. Rather it marked the beginning of a four-year period of conflict and negotiation over the empire's uncertain future. Through its death throes, the Ottoman collapse left millions dead and displaced and cast doubt upon the future of European empires in the colonial world.
Gingeras sheds new light on this dark era and places it within the broader history of the post-Versailles world. Drawing on original research, Fall of the House of Osman tells the story of how the Ottoman Empire's final years shaped the postwar politics of Turks, Greeks, Armenians, Arabs and Kurds. As a struggle that challenged the imperial aspirations of Britain, France and the United States, the conflict over the Ottoman lands helped to inspire wider anti-colonial movements from Ireland to India. Fall of the House of Osman is an illuminating account of four violent, divisive and unpredictable years which laid the foundations of the modern world order.
Published:

27 October 2022

ISBN:

9780141992785

Imprint:

Penguin eBooks

Format:

EBook

Pages:

304