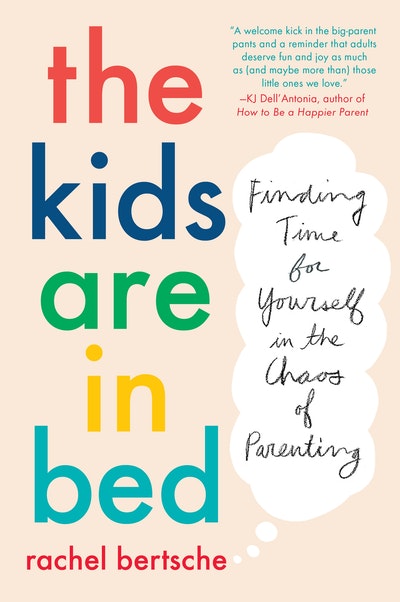 Published:

7 January 2020

ISBN:

9781524744014

Imprint:

Plume

Format:

Paperback

Pages:

320

RRP:

$27.99
The Kids Are in Bed
Finding Time for Yourself in the Chaos of Parenting
---
---
Journalist, bestselling author of MWF Seeking BFF, and mother of two Rachel Bertschetries to find calm among the chaos and reclaim a personal life while raising her young kids, and offers solutions for how all parents can do the same, once The Kids Are in Bed.
Picture it—it's 8:30 p.m. You close the door to your child's room just as you hear your partner closing the dishwasher. Your home is clean (enough). You've dealt with all the last-minute work emails. And now it's time for an hour or two of glorious freedom. What do you do? Read the book you've been waiting to crack open all day? Chat on the phone with a friend, glass of wine in hand, or go out and meet old friends and share a whole bottle? Or, like many modern parents, do you get caught up in chores, busywork, and social media black holes?
Recent time-use studies show that even working parents have as many as 30 hours of leisure time a week, yet very few people know how to actually use that time to do something— anything!—pleasurable and fulfilling. In an original survey conducted for this book, 71 percent of parents said their free time didn't feel free at all, because they were still thinking about all the things they should be doing for their kids, their jobs, and their households.
Rachel Bertsche constantly found herself in exactly that bind. Using a combination of memoir, interviews with scientists and parenting experts, and input from moms and dads all over the country, Rachel figured out how to transform her own patterns and reconnect to her pre-kids life. In The Kids Are in Bed, other parents can learn how to do the same, and truly enjoy the time after lights out.
Published:

7 January 2020

ISBN:

9781524744014

Imprint:

Plume

Format:

Paperback

Pages:

320

RRP:

$27.99