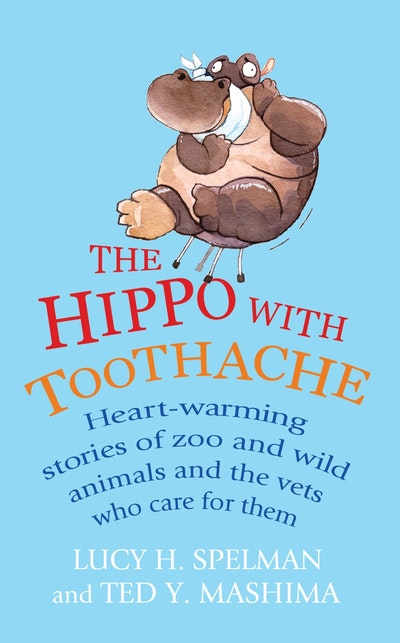 Published:

2 November 2009

ISBN:

9781847945983

Imprint:

Random House Books

Format:

Trade Paperback

Pages:

336

RRP:

$32.99
The Hippo with Toothache
Heart-warming stories of zoo and wild animals and the vets who care for them
---
---
---
Heart-warming stories of zoo animals and the vets who care for them
Meet Mohan, a rhino with painfully sore feet.
And Patch, a falcon with a broken wishbone.
And Kachina, a bear cub with brittle bones.
Not to mention Alfredito, a hippo suffering from a sever bout of toothache.
All these animals owe their lives to the dedicated zoo and wild animal vets who employ boundless ingenuity and expertise to care for them and who, in this beguiling book, tell the stories of their most memorable cases. They describe not only the meticulous detective work that goes into making a diagnosis but also the pioneering techniques they have developed. And they talk freely and movingly about the bonds they form with their exotic patients..
Whether it's one doctor's determined effort to save a critically ill lemur, the neurosurgeon who was persuaded to operate on a paralysed kangaroo, or the vet who refused to give up on an orphaned baby beluga whale, these are acts of rescue, kindness and co-operation that will warm every animal lover's heart.
Published:

2 November 2009

ISBN:

9781847945983

Imprint:

Random House Books

Format:

Trade Paperback

Pages:

336

RRP:

$32.99
Praise for The Hippo with Toothache
An intriguing, sensitively written book that really shows the relationships that can develop between humans and wild animals

Terry Nutkins