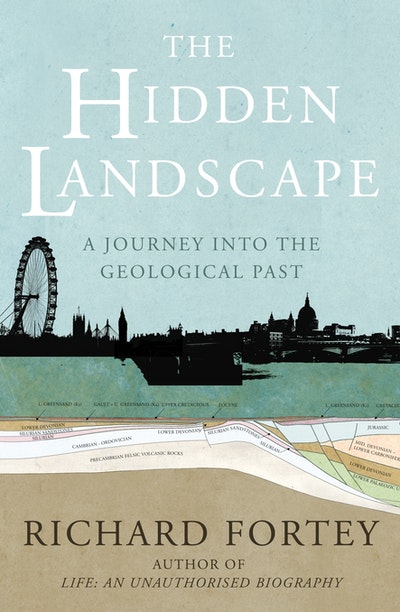 Published:

15 February 2010

ISBN:

9781847920713

Imprint:

Bodley Head

Format:

Trade Paperback

Pages:

320

RRP:

$45.00
The Hidden Landscape
A Journey into the Geological Past
---
---
---
The richness of Britain's geological history is without equal. The Hidden Landscape - a classic in popular geology - is a unique exploration of that diversity.
I travelled to Haverfordwest to get to the past. From Paddington Station a Great Western locomotive took me on a journey westwards from London further and further back into geological time, from the age of mammals to the age of trilobites... Under the River Severn and into Wales, I was back before the time of the dinosaurs, to a time when Wales steamed and sweated with the humid heat of moss-laden and boggy forests in coal-swamps, where dragonflies the size of hawks flitted in the mist; and then on back still further in time, so far back that life had not yet slithered or crawled upon the land from its aqueous nursery.'
So begins this enthralling exploration of time and place in which Richard Fortey peels away the top layer of the land to reveal the hidden landscape – the rocks which contain the story of distant events, which dictate not only the personality of the landscape, but the nature of the soil, the plants that grow in it and the regional characteristics of the buildings.
Published:

15 February 2010

ISBN:

9781847920713

Imprint:

Bodley Head

Format:

Trade Paperback

Pages:

320

RRP:

$45.00
Praise for The Hidden Landscape
A very well written book about geology and geological history

Sir David Attenborough, The Times
We have a new classic... this is popular science at its best; it's beautifully written, constantly witty and excellently illustrated.

Financial Times
Imbued with its author's deep sensitivity to shifting atmospheres, his overwhelming passion for England, Wales and Scotland as living bodies pulsing, breathing, twitching beneath our feet, and his contagiously personal view of his subject.

Jonathan Keates, Observer
A superbly exciting work of popular scientific writing

AN Wilson, The Financial Times