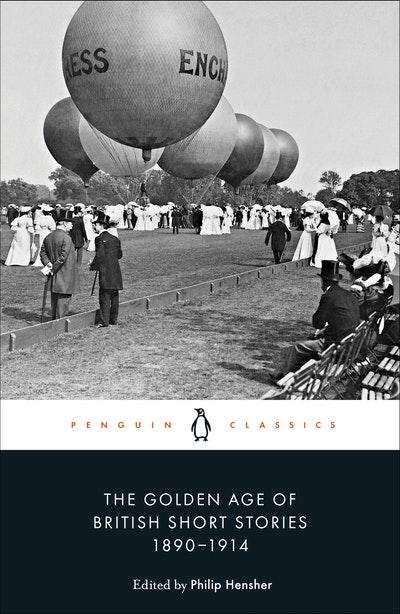 Published:

14 September 2021

ISBN:

9780241434314

Imprint:

Penguin Classics

Format:

Paperback

Pages:

640

RRP:

$27.99
The Golden Age of British Short Stories 1890-1914
---
---
---
A richly varied anthology showcases a teeming, strange, magical world, about to be brought to an end by the catastrophe of 1914
The quarter century or so before the outbreak of the First World War saw an extraordinary boom in the popularity and quality of short stories in Britain. Fuelled by a large new magazine readership and vigorous competition to acquire new stories, these years were ones where the normal rule-of-thumb (novels sell, short stories don't) was inverted.
This was the era of Sherlock Holmes, of Kipling's most famous stories, of Katherine Mansfield and Joyce's Dubliners. Some of the greatest writers of the period - particularly Conrad and James - found that the effort that went into their shorter works was more rewarded during their lifetimes than their now famous novels. Writers such as Chesterton, Beerbohm, Lawrence and Saki produced some of their greatest work.
Short stories also provided a brilliant medium for experiment, and this generous and endlessly entertaining anthology includes fascinating examples of writers as varied as Rebecca West, H.G. Wells and Wyndham Lewis experimenting with what it was acceptable to write and how you could write it.
Published:

14 September 2021

ISBN:

9780241434314

Imprint:

Penguin Classics

Format:

Paperback

Pages:

640

RRP:

$27.99
Praise for The Golden Age of British Short Stories 1890-1914
Excellent, entertaining and ingenious ... Outstandingly displays the imaginative zest and subtlety of what Hensher rightly hails as "one of the richest and most accomplished moments in literary history".

Peter Kemp, Sunday Times