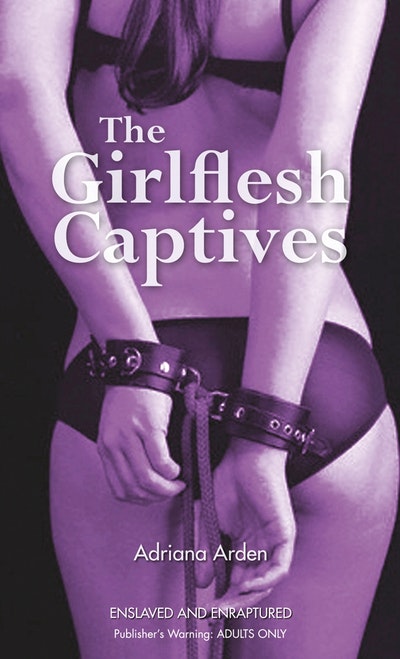 Published:

1 December 2010

ISBN:

9780753521694

Imprint:

Virgin Digital

Format:

EBook

Pages:

272
The Girlflesh Captives
---
---
---
Third part of the kinky and thrilling Girlflesh trilogy
The Shiller Company's secret consensual slavegirl business is ruthlessly exploited by its archrival Harvey Rochester when he has an entire truckload of their beautiful and highly trained slave girls abducted.The girls will be forced to work in his own cruel slave houses and also serve as hostages guaranteeing Shiller's will replace them with a fresh batch when they are exhausted.
Vanessa Buckingham, happily working for Shillers as a slave reporter for The Girlflesh News, has suffered torture at Rochester's hands once before and knows this state of affairs cannot be allowed to continue.She is further motivated by the fact that her slave lover Kashika will be in the next batch of girls to be handed over to Rochester.
Rochester must be stopped for good, his slave business destroyed and the captive girls rescued.But how can his elaborate security precautions be bypassed?To succeed Vanessa must risk all and enter a secret world of depravity and suffering.
Published:

1 December 2010

ISBN:

9780753521694

Imprint:

Virgin Digital

Format:

EBook

Pages:

272