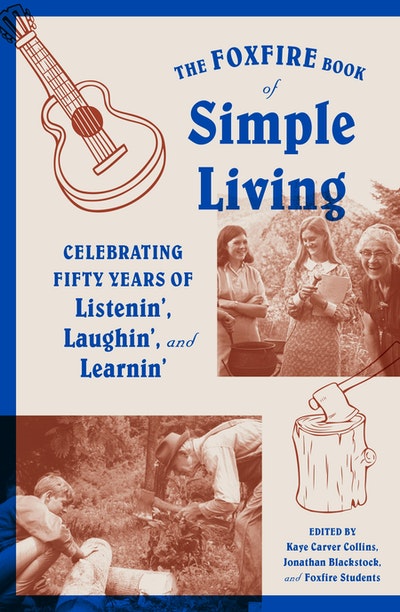 Published:

15 September 2016

ISBN:

9780804173100

Imprint:

Doubleday US

Format:

Trade Paperback

Pages:

608

RRP:

$34.99
The Foxfire Book Of Simple Living
---
---
Celebrating over five decades of folk wisdom, storytelling, and handcrafting tradition, The Foxfire 50th Anniversary Book is a fitting tribute to the people who have preserved the stories, crafts, and customs that define life in the Appalachian mountains.
First published in 1972, The Foxfire Book was a surprise bestseller that brought Appalachia's philosophy of simple living to hundreds of thousands of readers. Whether you wanted to hunt game, bake the old-fashioned way, or learn the art of successful moonshining, The Foxfire Museum and Heritage Center had a contact who could give you clear, step-by-step instructions.
Today, Foxfire's mission remains the same, and The Foxfire 50th Anniversary Book is both a rich look back at five decades of collected widom, as well as an intriguing look forward at the artists and craftsman who are working to preserve the Appalachian tradition today. We hear from doll and soap makers who continue to use and adapt the time-tested methods outlined in The Foxfire Book, not to mention hunters, blacksmiths, musicians, and carpenters whose respect for those that came before them enhances their own art. We see how the mountain community has responded to the films, books, and plays that have tried (and sometimes failed) to represent them. And, above all, by listening to the voices of those that came before, we continue to keep a fascinating culture from slipping through the cracks of history.
Published:

15 September 2016

ISBN:

9780804173100

Imprint:

Doubleday US

Format:

Trade Paperback

Pages:

608

RRP:

$34.99