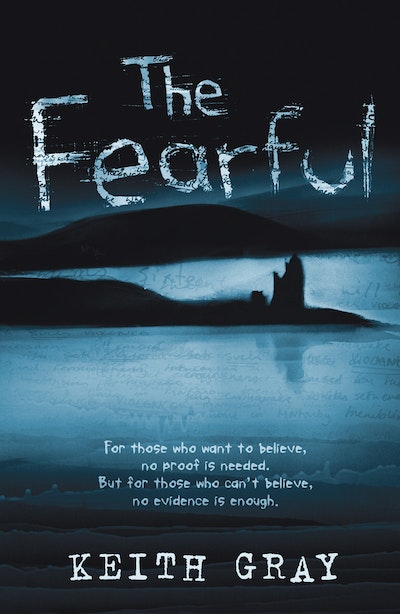 Published:

1 September 2010

ISBN:

9781407047140

Imprint:

Penguin eBooks

Format:

EBook

Pages:

304
The Fearful
---
---
---
The Fearful is a story about Faith, about why some people believe in things they've never seen, and about society's intolerance towards others' beliefs. But at its heart it's a tale of a father and son trying to understand each other's ways.
In 1699 William Milmullen took his six pupils to the lakeside but only he returned after a creature rose up from the water and devoured the six boys right before his eyes. The whole town was shocked and terrified by the tragedy. Many were now too frightened to go out on the lake to fish, and the town's economy was under threat. William Milmullen recovered from the shock of what he'd seen. He named the creature 'The Mourn', and declared himself 'Mourner'. He took upon himself the responsibility to appease the creature by feeding livestock into the lake and vowed his family would forever be responsible for the safety of the town, and that every Milmullen son would take the mantle of Mourner at the age of 16.
This novel is set in the present day, and nobody believes in monsters anymore. These days the town is somewhat embarrassed about its monster stories and to many the Milmullen family is a bit of a joke. The family, however, have held onto their duty, believing that if they forsake the creature it will rise from the lake again. Tim Milmullen turns 16 in a week's time. On his birthday he will become the 13th Mourner. But Tim doesn't know if he wants the role. For one thing all the kids at school tease him, calling his father crazy, saying Old William back in 1699 killed the schoolboys himself and made up the story. And Tim's biggest problem is that he doesn't know if he believes in the legend or not. How can he dedicate his whole life to something he has never seen?
Published:

1 September 2010

ISBN:

9781407047140

Imprint:

Penguin eBooks

Format:

EBook

Pages:

304