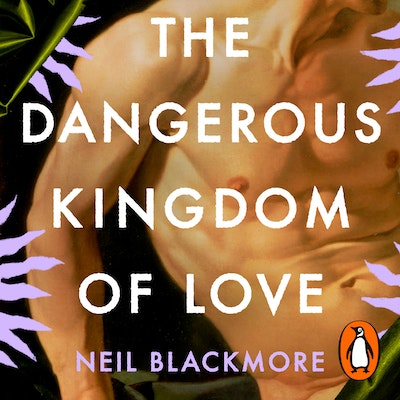 Published:

15 July 2021

ISBN:

9781473592742

Imprint:

Cornerstone Digital

Format:

Audio Download

RRP:

$24.99
The Dangerous Kingdom of Love
---
---
---
The author of THE INTOXICATING MR LAVELLE returns with more scandal, sex and intrigue, but set in the court of King James I - with added philosophers, murderers and playwrights.
England, 1613. At the dazzling but brutal court of King James I, politician and philosopher Francis Bacon, the cleverest person in England, the inventor of the modern world, has a fight to survive. A life-threatening alliance of his enemies has formed around the King's exquisite but noxious lover, Carr. Bacon, always the outsider and the plotter, goes to his friend, James's neglected Queen, and together they come up with a plan. They will find their own beautiful young man, to supplant Carr in the King's bed and so defeat their enemies. Bacon then meets the thrillingly beautiful, mysteriously unreadable Villiers, whom he trains to entrance the King, but against all good sense, the two start a secret love affair. But when a shocking murder scandal rocks the English court, new battle lines are drawn at court, and the question asked: what if the beautiful boy is the cleverest person of all?
A twisting tale of court intrigue and forbidden love in the palaces, taverns and theatres of Jacobean London, with a cast of kings and queens, philosophers and playwrights, high-born aristocrats and low-born poisoners, and an astonishing suite of historical characters like Ben Jonson and William Shakespeare, James I and Anne of Denmark, the murderess Frances Carr and even Pocahontas, all told through the funny, ironic, self-aware voice of the world-changing Francis Bacon himself, THE DANGEROUS KINGDOM OF LOVE is both a darkly funny satire on liberalism and a tragic love story about the corrosive effect of power.
Published:

15 July 2021

ISBN:

9781473592742

Imprint:

Cornerstone Digital

Format:

Audio Download

RRP:

$24.99
Praise for The Dangerous Kingdom of Love
Expect gritty language and much enjoyment from this clever and unusual novel.

The Times
An entertaining and often very funny read with something to say about both the love of power and the power of love.

The Sunday Times
Wildly anachronistic, full of sex and swearing, this fourth novel by the author of The Intoxicating Mr Lavelle is an entertaining and often very funny read with something to say about both the love of power and the power of love.

The Sunday Times