How sports journalist Sam Walker evaluated the greatest teams of all time.
Fuelled by a lifetime of sports spectating, twenty years of reporting, and a decade of painstaking research, Sam Walker's The Captain Class tells the surprising story of what makes teams exceptional. Drawing on original interviews with athletes from two dozen countries, as well as general managers, coaches, executives, and others skilled at building teams, Walker identifies the seven core qualities of this Captain Class.
But before you analyse the best, you need to identify exactly who you're dealing with. For Walker this meant opening up the mother of all armchair sporting cans of worms, and approaching the notion of who deserves to be labelled the 'greatest of all time'.
'The first step was to locate reliable historical records for every pro­fessional or international sports league, association, confederation, or annual tournament, from Australia to Uruguay—and to isolate every team that either had won a major title or trophy or achieved an excep­tional winning streak,' writes Walker. 'This process, which took months to complete, yielded a spreadsheet of candidates that ran into the thousands.'
Obviously, something had to give. So to set some parameters for his research and filter this group down to a more manageable number, Walker set out to answer some fundamental questions and settle some key claims. From the pages of The Captain Class, this is how he settled on the sixteen teams that made the cut.
 
Question 1: What qualifies as a team?
It has five or more members.

Its members interact with the opponent.

Its members work together.
Question 2: How do you separate the wheat from the chaff?
The team played a 'major' sport.

It played against the world's top competition.

Its dominance stretched over many years.
Claim 1: It had sufficient opportunity to prove itself.
Claim 2: Its record stands alone.
The World's Most Elite Teams
After I had evaluated every team in sports history, only sixteen stood up to all eight of these various questions, tests, subtests, rules, and claims. They represent the best of the best, and they belong in a group I'll call Tier One. The 106 other finalists, who failed to meet one or more of these criteria, are grouped into Tier Two.
There is no shame in a berth in Tier Two. Many of the teams that finished there came within a few inches of Tier One. They were arguably just as impressive as the Tier One teams and, as I would later discover, had most if not all of the same characteristics… To be per­fectly clear about this: I didn't make these designations just for the sake of settling one of the world's most radioactive sports debates. I won't pretend that my calculations are the final word on the subject. My only goal was to create the purest possible sample of laboratory specimens—a group of empirical freaks that had so few blemishes of any kind that I could feel comfortable using them to explore the question I was really after: What do the most dominant teams in history have in com­mon?
The sixteen teams in Tier One, which are listed below in chrono­logical order, were unambiguously outstanding. They achieved bursts of success that were unique to history in some way and needed no qualifi­cation. Together, they represent the apotheosis of sports excellence—they are the alpha lions with the loudest roars.
Here is the list:
The Collingwood Magpies, Australian rules football (1927–30)
The New York Yankees, Major League Baseball (1949–53)
Hungary, International men's football (1950–55)
The Montreal Canadiens, National Hockey League (1955–60)
The Boston Celtics, National Basketball Association (1956–69)
Brazil, International men's football (1958–62)
The Pittsburgh Steelers, National Football League (1974–80)
The Soviet Union, International men's ice hockey (1980–84)
The New Zealand All Blacks, International rugby union (1986–90)
Cuba, International women's volleyball (1991–2000)
The United States, International women's football (1996–99)
Australia, International women's field hockey (1993–2000)
The San Antonio Spurs, National Basketball Association (1997–2016)
Barcelona, Professional football (2008–13)
France, International men's handball (2008–15)
The New Zealand All Blacks, International rugby union (2011–15)
---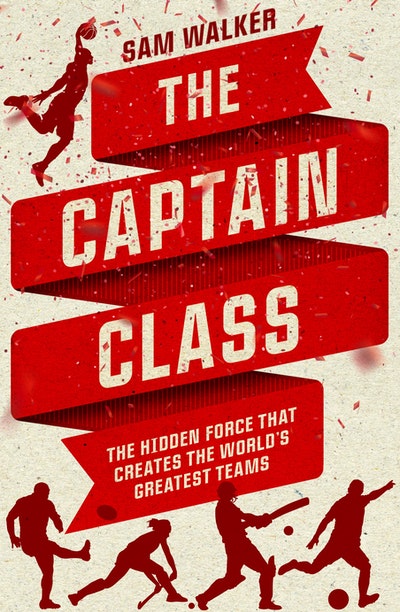 The former global sports editor of The Wall Street Journal profiles the greatest teams in history and identifies the counterintuitive leadership qualities of the unconventional men and women who drove them to succeed.
Buy now
Buy now
---