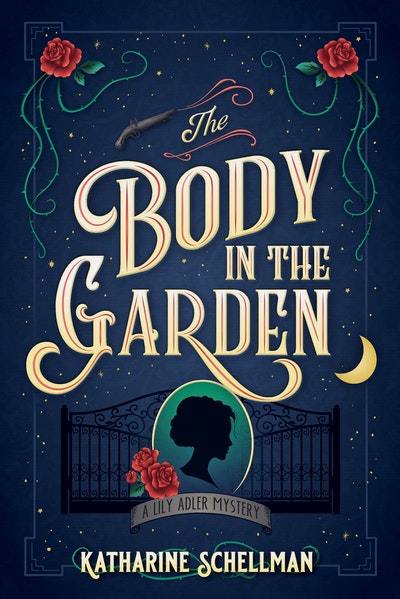 Published:

7 April 2020

ISBN:

9781643853567

Imprint:

Crooked Lane Books

Format:

Hardback

RRP:

$46.99
The Body in the Garden
A Lily Adler Mystery
---
---
Perfect for fans of Tasha Alexander and Rhys Bowen, Katharine Schellman's debut novel is sure to delight.
London 1815. Newly widowed Lily Adler returns to a society that frowns on independent women, but she's no stranger to the glittering world of London's upper crust. She's back in town and eager to have a renaissance with friends, particularly with Lady Serena Walter--from their school days--determined to create a meaningful life for herself even without a husband. She expects scandal, gossip, and secrets. What she doesn't expect, as she's visiting Lady Walter is a dead man laying in her garden.
Lily happened to overhear the man just minutes before he was shot: young, desperate, and attempting blackmail. When she finds out Lord Walter bribes the investigating magistrate to drop the case, Lily is worried, and becomes the only one with the key to catching the killer.
Aided by Navy Captain Jack Hartley and heiress from the West Indies Miss Ofelia Oswald, Lily sets out to discover whether her friend's husband is mixed up in blackmail and murder. The unlikely team sets out to conceal their investigation behind the whirl of London's social season, but the deceased knew secrets about people with power. Secrets that the powerful have desire and influence to keep hidden. Now, Lilly will have to uncover the truth, before she becomes the killer's next target.
Published:

7 April 2020

ISBN:

9781643853567

Imprint:

Crooked Lane Books

Format:

Hardback

RRP:

$46.99